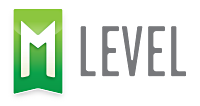 "We applaud mLevel for winning this award and look forward to continuing our work together." said Gavriella Schuster, General Manager of Microsoft Worldwide Partner Group
Chicago, IL (PRWEB) January 07, 2016
mLevel Wins the Bronze Award for the 2015 Brandon Hall Group Excellence Awards in Technology
mLevel, a leader in innovative game-based learning, won a coveted Brandon Hall Group bronze award for excellence with Microsoft Azure in the Best Advance in Learning Management Technology for External Training category. mLevel's win was announced on December 3, 2015. The winners are listed at http://www.brandonhall.com/excellenceawards/past-winners.html.
mLevel began working with Microsoft during the inception of its casual learning platform, which gives users the ability to rapidly create and deliver interactive learning games, when mLevel quickly made the decision to build its solution in Microsoft Azure's cloud.
"We are honored to be recognized by Brandon Hall Group for our industry leading game-based learning platform," said mLevel CEO Dave Cutler. "The award is a validation of the value our platform provides to customers as well as the value of our partnership with Microsoft."
"Our award winners are the most visionary and innovative developers of HCM technology solutions that move organizations forward in serving employees, customers and investors," said Brandon Hall Group Chief Operating Officer Rachel Cooke, who runs the awards program. "I think everyone can learn from the achievements of our award recipients."
"These award-winning solutions were closely evaluated by our judges for not only their innovation, but the real results they brought to the organizations," Brandon Hall Group Chief Executive Officer Mike Cooke said. "That is what makes our technology awards program special – connecting creativity and innovation to direct business results."
"mLevel's gamification learning platform is a perfect example of how our partners are leveraging Microsoft Azure to meet the unique needs of their customers," said Gavriella Schuster, general manager of Microsoft Worldwide Partner Group. "We applaud mLevel for winning this award and look forward to continuing our work together."
About mLevel
mLevel is the industry leading casual learning platform used by Fortune 500 companies to make learning fun, while improving real business results. Founded in June 2012, and headquartered in Chicago, IL with significant operations in Atlanta, GA, mLevel serves clients from the Fortune Global 500 to small businesses across a wide range of industries. http://www.mLevel.com
About Brandon Hall Group, Inc.
With more than 10,000 clients globally and 20 years of delivering world class research and advisory services, Brandon Hall Group is the most well-known and established research organization in the performance improvement industry. We conduct research that drives performance, and provides strategic insights for executives and practitioners responsible for growth and business results.
Brandon Hall Group has an extensive repository of thought leadership, research and expertise in Learning and Development, Talent Management, Leadership Development, Talent Acquisition and
Human Resources. At the core of our offerings is a Membership Program that Empowers Excellence Through Content, Collaboration and Community. Our members have access to research that helps them make the right decisions about people, processes, and systems, combined with research-powered advisory services customized to their needs. (http://www.brandonhall.com)
Media Contact
Jordan Fladell
770-372-3340