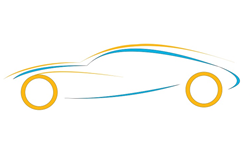 While big data can be complicated to understand, AnalyticOwl set out from day one to make things simple and focus on the money'.- David Ballinger, AnalyticOwl
New York, NY (PRWEB) January 06, 2016
The first big data analytics software to focus on local TV & Radio advertising is now here. AnalyticOwl provides advertising tracking and metrics so local television and radio advertisers can determine what ad creative, stations, programming and times work best. Through the collection of big data, AnalyticOwl is able to match media schedules to website and call data and present the advertising metrics in a simple to use dashboard that focuses clearly on the money spent on advertising and what can be saved, or improved upon.
David Ballinger, AnalyticOwl Founder stated, 'Analytics in general are gaining traction as an invaluable way of supporting marketing decisions and seeing customer or audience trends. While big data can be complicated to understand, AnalyticOwl set out from day one to make things simple and focus on the money. Through our matching of media schedules to website and call data AnalyticOwl can provide an invaluable way of saving money, or using the analytics to improve the ad schedules and putting the same ad budget to better use. We're proud of our pilot program where one car dealership in Florida saved $600,000 over 12 months from analyzing the effectiveness of stations, programming and campaign schedules. The pilot use of AnalyticOwl was certainly beyond our expectations, the results have been impressive and shows great promise for local TV and Radio advertisers like car dealers and attorneys to generate more calls, website traffic and customer leads'.
Since 1993 Ballinger has been a marketer, including many Fortune 500 brands and has always seen the value of analytics from his early days managing websites and online advertising, he continued, 'It's obvious that analytics can help – but using the data effectively and efficiently creates a different problem. We all want simple advertising metrics to determine what works and what doesn't. It's been a challenge for most companies when the data sets are so complex, but it's a challenge we continue to take on at AnalyticOwl on behalf of advertisers and marketers who just want access to simple data. If we're not providing answers 'at a glance' we're not doing the best we can do to make analytics relevant, accurate and usable'.
AnalyticOwl is an advertising analytics software as a service (SAAS) based in Florida and New York. Driven by Fortune 500 marketer, David Ballinger, who has been involved in marketing and advertising analytics since 1993 and has worked with brands such as Harley-Davidson, BMW North America / BMW Financial Services, General Motors, Endemol TV, BBC, Nestle, Hard Rock Café and Western Union. AnalyticOwl is making big waves in big data with funding to dominate the TV and Radio analytics space using simple-to-understand advertising data. AnalyticOwl goes a step further than audience viewer rates (like Nielsen and ComScore) to help the business understand if their advertising is working or not based on their own web and call traffic as an indicator of success.
AnalyticOwl is a FISCOWL, LLC brand.
http://www.AnalyticOwl.com
info(at)analyticowl(dot)com
1-844-FISCOWL (1-844-347-2695)