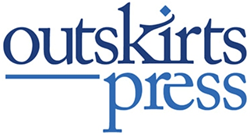 In today's world, social media and social media outlets are the most effective way to spread the word. Any author that wants to get their book noticed and wants to market their book to the appropriate markets must accept the fact that social media is one
Denver, CO (PRWEB) March 18, 2016
Outskirts Press, the fastest growing self-publishing and book marketing company, announced today it is offering a Free Author Platform Set-Up Though Social Media, a $499 value, for authors who choose a Diamond or Pearl publishing package during the month of January.
Authors know that selling a book in the modern marketplace is more complex than simply taking out a newspaper ad, or buying a radio or TV spot. Taking advantage of readily available social media outlets is, in the long run, a far more cost-effective way of targeting the appropriate audience for any book.
"In today's world, social media and social media outlets are the most effective way to spread the word. Any author that wants to get their book noticed and wants to market their book to the appropriate markets must accept the fact that social media is one of those ways to do this," said Outskirts Press Executive Vice President, Kelly Schuknecht. "Readers like to tell other readers about a book and recommend great books to friends and/or social media followers. Our January promotion to set up your social media platform is a great way to get started."
With the exploding popularity of Facebook, Twitter, LinkedIn, Pinterest and other social media sites, it's easier than ever to connect with people all around the world – if a person knows how to do it. For those authors that aren't sure how to get started or are unsure about how to make connections with target audience, Outskirts Press can help!
Authors can take advantage of Outskirts Press' Complimentary Author Platform Set-Up Through Social Media this January with a Diamond or Pearl package through http://www.outskirtspress.com/promotion.html
Outskirts Press offers high-quality, full-service self-publishing and book marketing services for writers and professionals who are seeking a cost-effective, fast, and flexible way to publish and distribute their books worldwide while retaining 100% of their rights, 100% of their profits, and 100% of the creative control. http://www.outskirtspress.com.
###
Outskirts Press, Inc., 10940 S. Parker Rd – 515, Parker, Colorado 80134
http://outskirtspress.com 1-888-OP-BOOKS