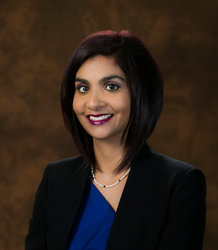 IRVINE, CA (PRWEB) January 05, 2016
Shamim Wu has been named President and Chief Operating Officer of Silverado, effective January 18, it was announced today by Loren Shook, Chairman and Chief Executive Officer, Silverado. With a solid track record of building and coaching teams to understand and meet the needs of seniors, Ms. Wu has dedicated her career to the senior living industry.
Ms. Wu joins Silverado from a six-year tenure with Holiday Retirement, where she served as Executive Vice President, Sales. In that capacity, she was responsible for leading a variety of initiatives, including company strategy, growth and process development.
As President and Chief Operating Officer of Silverado, Ms. Wu will oversee a national operation that delivers world-class care, providing quality of life to thousands of individuals – most of who are affected by dementia, Alzheimer's or other memory-impairing conditions. This newly created position serves to better structure the company for continued growth by aligning Silverado marketing, sales and operations under one leader. Ms. Wu will report directly to Mr. Shook.
"Ms. Wu is a highly talented, proven leader with a strong track record of driving results, developing people and systems and managing growth – all while inspiring her team to keep residents' quality of life a top priority," shares Shook. "As Silverado celebrates 20 years of changing lives, Ms. Wu brings deep industry knowledge and a clear view of how our business fits into the greater healthcare landscape of the future."
"This is an exciting time for Silverado as the company continues to expand into new markets, bringing its life-enriching care, known globally, to new residents, patients, clients and their families," shares Wu. "I look forward to leading this talented team as Silverado continues to innovate the memory care experience while also becoming a leader in providing hospice and in-home care."
Prior to joining Holiday, Ms. Wu was the Senior Regional Director of Sales and Marketing for Emeritus Senior Living, where she provided expertise for a subset of Emeritus' portfolio. Previously, she held sales and marketing roles with Summerville Senior Living and Covenant Care, LLC.
Ms. Wu currently serves as the chair of the Argentum Sales and Marketing Executive Roundtable, and has been a featured contributor to the California Assisted Living Association (CALA). She holds a Bachelor of Arts in Political Science and a Masters of Science in Public Administration from the California State Polytechnic University, Pomona.
Ms. Wu's deepest passion in life is the role she plays as wife and mom to Jordan, Leila (8) and Alina (6).
###
About Silverado
Silverado was founded in 1996 with the goal of enriching lives of those with memory loss by changing how the world cares for people with cognitive decline. Establishing this mindset as the foundation allows Silverado – and its more than 4,000 associates – to leave behind previous misconceptions and operate in a way that provides clients, residents and patients with utmost dignity, freedom, respect and quality of life. Silverado has grown to become a nationally recognized provider of home care, memory care assisted living and hospice services. With 47 locations across Arizona, California, Illinois, Texas, Utah and Wisconsin – the company delivers world-class care and unmatched service. To learn more, visit silveradocare.com or call (866) 522-8125.
Contact:
David Gill
(714) 624-2550
dgill(at)silveradocare(dot)com