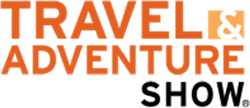 Southern Californians who love to travel come to tour the global sights, sounds, aromas, cultural experiences and insights from well-traveled speakers and experts from around the globe,
Los Angeles, CA (PRWEB) January 05, 2016
The 11th Annual Los Angeles Travel & Adventure Show, the nation's largest consumer travel show, will be creating a weekend travel adventure of its own as it becomes truly the "trip to make before you take a trip." Show visitors will be part of an exciting travel and cultural marketplace sharing a taste of international travel and cuisine, travel deals, authentic cultural entertainment, education and great buys on travel-related products at the Long Beach Convention Center Feb. 27 and 28.
"This is the Nation's largest Travel show and is like a mini-world vacation in its self," said Unicomm CEO John Golicz. "Southern Californians who love to travel come to tour the global sights, sounds, aromas, cultural experiences and insights from well-traveled speakers and experts from around the globe,"
Hear from the Experts to Ensure a Better Travel Experience
Ever wondered how Rick Steve's gets around Europe and travels like a local? How about finding out the first thing Samantha Brown does when she gets to a new city? Better understand the "Brave New World of Travel from CBS investigative travel reporter Peter Greenberg as he aims to help you save time and money on your next trip. And find out all you need to know before planning your next vacation from Pauline Frommer, Editorial Director of the Frommer Guides.
Taste of Travel Theater Takes You around the World
Tasting the local delicacies is such an important part of a great travel adventure, and attendees can get a sampling at the Taste of Travel Stage. Foodies can enjoy treats from noted chefs including Japanese "Ramen Master" Chef Shige Nakamura, Executive Chef of La Jolla Beach & Tennis Club and Author Bernard Guillas, Owner of Long Beach Crawfish & Cambodian Cuisine Chef Chad Phuong, and many others who will offer cooking demonstrations and delectable samples of global cuisine.
Savvy Traveler Theater Provides Tips to Travel Smarter
Experienced travel authorities will cover a range of topics at the Savvy Traveler Theater, including how to travel safer and cheaper, how to know the best time to book your next flight, traveling solo, packing tips and more.
Open Your Travel Mind at the Destination Theater
Destination experts will help attendees plan and customize vacations and share inside knowledge in these mini workshops, to help attendees travel like pros to destinations from around the world including Czechoslovakia, Tahiti, India, Thailand, Vancouver BC and Yosemite.
Global Beats Theater: Music and Dance from Around the Globe
Featuring cultural performances from around the world, the Global Beats Theater is where performers invite visitors to enjoy authentic world music and folkloric dance presentations during more than 20 performances throughout the weekend. Enjoy dance and music from Okinawa, Japan; dances from Thailand, Indonesia, Mexico, Scotland, India, Egypt, Zimbabwe, West Africa, and Turkey; Hip-Hop and Bhangra Fitness with live drumming; belly dancers; and Chinese folk dances.
Get Engaged and Get Excited For Your Next Vacation
The Los Angeles Travel & Adventure Show is very interactive! You can play global games, climb a rock wall, ride a Segway, take epic travel pics, frolic in inflatable bubbles through an enclosed and safe arena, get a henna tattoo or have your face painted, and see some of the animals from the San Diego Zoo.
Strategically located between L.A. and Orange County, the Los Angeles Travel & Adventure Show features more than 3,000 local travel experts from around the planet and 500+ exhibits, exclusive travel deals, must-have travel products and gadgets, and expanded programming.
The 2015 Los Angeles Travel & Adventure Show will take place February 27 and 28 from 10 am to 5 pm at the Long Beach Convention Center, located at 300 E. Ocean Blvd., Long Beach, CA 90802. Tickets are available now online for $12 for one day or $18 for two days (use promo code: LAPR). Children 16 and under are free. At the door, tickets will be available, cash only, for $16 for one day and $25 for two days. For tickets and information please visit http://www.LATravelShow.com, email info(at)LATravelShow(dot)com or call (203) 878-2577.
1000TravelTips.com is the event's national media sponsor and Cruise Planners/American Express Travel is the official travel agency partner. Tourism Fiji is a Major sponsor, with Supporting sponsors including Rick Steves' Europe; Taiwan Tourism Bureau; Tourism Thailand; Indonesia Travel and Yosemite Experience Pavilion. Contributing sponsors include Japan National Tourism Organization and Victorinox Swiss Army. Other event sponsors include Sunset Magazine, and the Los Angeles News Group.
About UNICOMM LLC
UNICOMM LLC is an independent business-to-business communications company specializing in originating and managing world-class trade shows, conferences and digital properties. Unicomm's productions include the nation's largest and longest running series of travel events, Travel & Adventure Show® in Los Angeles, Chicago, Dallas, Philadelphia, San Francisco Bay Area, Washington, D.C. and San Diego and 1000TravelTips.com
Media Contact:
Todd Schuetz
Marketing Maven PR
todd(at)marketingmavenpr(dot)com
(310) 341-7351