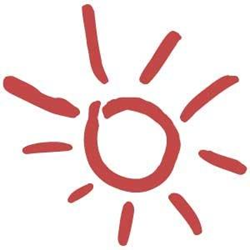 We want to share our professional expertise in 2016 by offering free psychic readings and spiritual guidance on radio shows, podcasts, and other media!
Langhorne, PA (PRWEB) January 07, 2016
Psychic Source, the most respected psychic service since 1989, has announced an ambitious 2016 New Year's resolution: to become the go-to media resource for all things psychic and spiritual.
"For any media outlet – TV, radio, websites, podcasts, you name it! – Psychic Source can be an invaluable resource when it comes to making predictions and connecting to the spiritual realm," said Psychic Source Marketing Director, Maryanne Fiedler. "Anyone looking for 2016 predictions about celebrities, politics, sports or any world issues, can contact Psychic Source and benefit from the extensive experience of our professional psychic Advisors," she continued. "Plus, we offer free live psychic readings which is a big attraction for viewers and listeners."
This is not the first year Psychic Source is offering spiritual guidance and expertise through various media. In 2015, Psychic Source Advisors provided free psychic readings on radio shows and podcasts, including WBCB 1490 in Pennsylvania (http://www.psychicsource.com/news/psychic-source-mediums-on-radio-show-connect-listeners-to-the-spirit-world/8120), and the Lisa Tavers podcast on Write Stream (http://www.blogtalkradio.com/writestream/2015/11/02/just-believe-with-lisa-tarves-welcomes-joseph-with-live-psychic-readings).
"The feedback we got was so tremendous," said Ms. Fiedler, "that we look forward to offering an even wider range of expertise in 2016. For example," she added, "our Advisors can provide free horoscopes and readings on radio stations, interviews about 2016 predictions, psychic insights into the upcoming Presidential race or Super Bowl, as well as helping people make personal connections to the spiritual world, which is what we do every single day through our phone and online services."
More information is available at PsychicSource.com. For media inquiries contact Ms. Fiedler at Maryanne(at)psychicsource(dot)com or (215) 953-8568.
*****
About Psychic Source:
Founded in 1989, Psychic Source is the nation's oldest and most respected psychic service. Psychic Source's advisors are experts in astrology, horoscopes, numerology, tarot cards, clairvoyant readings, and many other psychic disciplines. Psychic Source believes in its community of authentic Psychics and stands behind the authentic psychic readings they deliver to clients. Visit them online at http://www.psychicsource.com.
For more information, contact:
Maryanne Fiedler, Marketing Director
maryanne(at)psychicsource(dot)com
215-953-8568