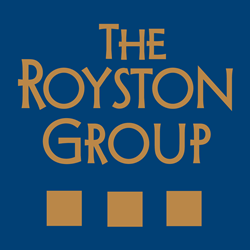 Advance Auto Parts is a strong operator and net lease real estate investors love good credit tenants with a long business history at a given location
Los Angeles, CA (PRWEB) January 12, 2016
The Royston Group has listed for sale a single tenant net lease automotive parts store leased to Advance Auto Parts . The property is located in Ottawa, Ohio on Meadow Glen Drive. The 7,000 square foot store sits on 1.2 acres of land and is leased to Advance Auto Parts on an double net lease basis for 6 years. The building was constructed in 2006 and is located across the street from an Arby's and Dollar General.
Rob Sutton and Greg Cortese of The Royston Group started the marketing process in late December. Ottawa is the county seat of Putnam County and is located 53 miles southwest of Toledo, OH and 25 miles west of Findlay, OH. Although located in a smaller town, the average household income for Ottawa is over $72,000 and daily traffic count in front of the site is 11,000. The site is also located down the street from Wal-Mart and numerous government agencies.
"Advance Auto Parts is a strong operator and net lease real estate investors love good credit tenants with a long business history at a given location." said Vice President Rob Sutton.
For more information about this property please contact Rob Sutton, CCIM.
Greg Cortese, President of The Royston Group and Rob Sutton, Vice President of the Royston Group, specialize in the sale of single tenant net lease properties. The Royston Group is a privately held commercial real estate investment firm, founded in 1992. The company provides services for a multitude of net lease commercial property types including office, industrial, retail and medical. The firm has completed over $2 billion in real estate sales since its inception. http://www.theroystongroup.com