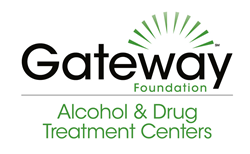 "With over 25 years of experience in leading behavioral healthcare programs, Susan embodies the spirit and values of Gateway while having the business acumen and vision to support us in our continued evolution." - Thomas P. Britton, CEO
Chicago, IL (PRWEB) January 07, 2016
Chicago based Gateway Foundation, Inc announced today that Susan A. Cambria has joined the organization as its Vice President of the Community Services Division.
Gateway's President and CEO, Dr. Thomas P. Britton, stated "The leadership team, Board of Directors and staff of Gateway Foundation have effectively combined compassionate mission-based services with cutting edge practice for more than 46 years. The addition of Susan Cambria cements Gateway's ability to not only maintain this legacy, but continuously improve upon it. With over 25 years of experience in leading behavioral healthcare programs, Susan embodies the spirit and values of Gateway while having the business acumen and vision to support us in our continued evolution."
Most recently, Cambria was the Start-Up CEO for the newly established northeastern-based Recovery Centers of America; for several years prior to that, Cambria worked at the CRC Health Group as a Division President.
About Gateway Foundation Alcohol & Drug Treatment
Gateway Alcohol & Drug Treatment Centers provide substance abuse treatment services for teens and adults at drug treatment centers throughout Illinois and the St. Louis Metro East area. Gateway's outpatient and residential treatment centers are licensed by the state of Illinois and accredited by The Joint Commission. Each year, Gateway's professional clinicians help thousands of individual's successfully complete treatment.
Learn more about Gateway's free confidential consultation at RecoverGateway.org or call 800-505-HOPE (4673).