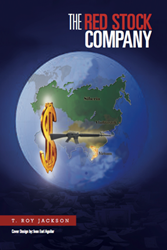 I spent a lot of time researching material for my book and I hope that readers will find a new appreciation for Special Forces that are in war
Tulsa, Okla. (PRWEB) January 06, 2016
Does the government do enough to protect its own people during times of war? If not, who should step in and protect the American people?
T. Roy Jackson addresses those exact questions in his new book "The Red Stock Company." Inspired by events from Vietnam and the Cold War, Jackson's book follows the formation of an American mercenary group known as the Red Stock Company.
Fed up with the bureaucracy of the American government, the group takes it upon themselves to protect the American people from weapons of mass destruction in Vietnam. Comprised of spies, politicians, military leaders, and businessmen – Red Stock Company works with the National Security Agency and CIA to track down the destructive weapons.
"I spent a lot of time researching material for my book and I hope that readers will find a new appreciation for Special Forces that are in war," Jackson said.
Jackson's compelling novel will resonate with fans of military history and combines elements of mystery, intrigue, and espionage. Readers will enjoy Jackson's fictional take on an intriguing storyline that infuses elements of the NSA and CIA during the Cold War conflict.
"The Red Stock Company"
By T.Roy Jackson
ISBN: 9781465348487
Available in softcover, hardcover, e-book
Available on Amazon, Barnes & Noble and Xlibris
About the author
T.Roy Jackson is an aviation technician that lives in Oklahoma with his wife and three children. Described as a 'hard worker that loves studying material,' Jackson enjoys writing about history and compelling storylines that will intrigue readers from all over the world.
# # #
**For Immediate Release**
For review copies or interview requests, contact:
Katie Wenclewicz
317.602.7137
kwenclewicz(at)bohlsengroup(dot)com