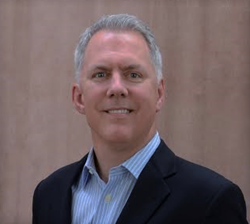 "Volpara is poised to transform the breast imaging landscape and expand its market and technology leadership and I am enthused to join the team," said Koeniguer.
WELLINGTON, New Zealand (PRWEB) January 06, 2016
Volpara Solutions, the leading provider of volumetric breast density and quantitative breast imaging tools, announced that medical imaging industry veteran Mark Koeniguer has joined the company as Chief Commercial Officer.
"Building on the tremendous adoption of VolparaDensity volumetric breast density assessment software in 2015 and the strong reception to new additions to our suite of quantitative breast imaging tools at the recent RSNA, we are excited to add Mark's substantial experience to the Volpara executive team. With a proven track record at GE Healthcare and innovative start-up companies, Mark's deep experience in launching products in domestic and international markets will help propel continued growth and expansion," said Ralph Highnam, Ph.D., CEO of Volpara Solutions.
Koeniguer is a seasoned executive with more than 27 years of experience leading companies in the medical imaging, software and medical device space. He has extensive commercial experience working with both start-up and established companies leading high performance teams and launching new products in domestic and international markets. At Estech, Koeniguer launched two industry changing products resulting in the doubling of revenues for the $20M cardiac device company acquired by Atricure, Inc. He also spearheaded the marketing and sales strategy for R2 Technologies, a $38M breast computer aided detection company increasing sales over 80% to a $70M run rate before the company was acquired by Hologic, Inc.
Most recently, Koeniguer was Chief Commercial Officer at UL Workplace Health and Safety, a global leader in e-learning and electronic medical record software supporting the occupational healthcare industry. Prior to that, he served as CEO of Cardioptimus, an early stage start-up focused on developing a stroke prevention device for use during trans-catheter aortic valve procedures. Koeniguer has held executive, global leadership roles with start-up companies Cardioptimus, Estech, Inc, Ziosoft Inc., R2 Technologies and Stereotaxis, Inc. He started his career at GE Healthcare and held increasing roles of responsibility in marketing and sales, operations and finance. Koeniguer holds a Bachelor of Science degree with a major in Finance from the University of Iowa and a Master's in Business Administration (MBA) from the University of Wisconsin – Madison.
"This is a tremendous time to join Volpara Solutions, which has experienced strong growth over the past year with its flagship volumetric breast density software. The company has also dedicated extensive resources to develop and commercialize its growing suite of breast imaging enterprise analytics solutions designed to improve the early detection and management of breast cancer by helping women at high risk receive the tailored breast care they need," said Koeniguer. "Volpara is poised to transform the breast imaging landscape and expand its market and technology leadership and I am enthused to join the team."
Cleared by the FDA, HealthCanada, the TGA and CE-marked, VolparaDensity is in use at breast imaging centers worldwide to help radiologists objectively assess density from both digital mammography and tomosynthesis data and to determine which women would benefit from additional screening. Highly correlated to breast MR assessments, VolparaDensity is a reliable tool that automatically generates an objective measurement of volumetric breast density correlated to the Fourth and Fifth Editions of the Breast Imaging-Reporting and Data System (BI-RADS) Atlas from the American College of Radiology (ACR). VolparaDensity is part of a suite of quantitative breast imaging tools built on the Volpara Solutions algorithm that allows for personalized measurements of density, patient dose, breast compression and other factors designed to help maintain accuracy and consistent quality in breast screening.
About Volpara Solutions
Founded with the goal of helping radiologists give women the most accurate information possible regarding their breast health, Volpara Solutions is the wholly owned sales and marketing arm of Volpara Health Technologies Limited of New Zealand (formerly Matakina Technology). Cleared by the FDA, HealthCanada, the TGA, and CE-marked, VolparaDensity provides an objective volumetric measure of breast density from both digital mammography and tomosynthesis data. VolparaDensity is part of a suite of quantitative breast imaging tools built on the Volpara Solutions algorithm that allows for personalized measurements of density, patient-specific x-ray dose, breast compression, breast positioning and other factors designed to provide critical insight for breast imaging workflow. For more information, visit http://www.volparasolutions.com