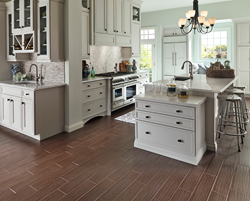 The Floor Pattern Tool helps homeowners choose and visualize a broad range of pattern styles and options.
Orange, CA (PRWEB) February 17, 2016
M S International, Inc. (MSI), a leading U.S.-based distributor of flooring, wall tile, countertops, and hardscaping materials, introduces a free online tool that offers more than forty floor pattern designs. The Floor Pattern Tool helps homeowners choose from a broad range of pattern styles and quickly visualize their new tile flooring. MSI encourages industry professionals to make this tool available on their website to increase customer engagement during the sales process.
With MSI's Floor Pattern Tool, users select one, two, or multiple sizes of tiles to be used in the project. The tool offers more than 40 floor patterns, including Diamond, Herringbone, Chevron, and Versailles, and provides the most popular tile sizes to choose. Once the floor design is selected, users can conveniently calculate the number of tiles needed by inputting the size of the room and adding a percentage allotted for waste.
"With the addition of this web-based tool to our suite of MSI visualizers, we continue to enhance the customer experience and strive to simplify the design selection and decision-making process for customers, vendors, and distributors involved," said Rupesh Shah, president of M S International, Inc. "We believe the Floor Pattern Tool will help homeowners feel more confident in choosing a tile pattern that suits their personal style."
To get started on their next project, customers can visit the Floor Pattern Tool page here to view the various patterns.
The Floor Pattern Tool, along with other industry leading visualizers and design trend tools are available for tile retailers, designers, fabricators, and distributors to embed on their website. To learn more about how to implement any of MSI's industry tools on your site, visit https://www.msistone.com/room-scene-visualizer-register/.
Founded in 1975, MSI is a leading nationwide distributor of flooring, countertops, wall tile and hardscaping products. Headquartered in Orange, Calif., MSI also maintains distribution centers across the U.S. and Canada. MSI's product line includes natural stone products imported from more than 36 countries on six continents. Additionally, MSI carries an extensive offering of porcelain, ceramic, glass, and quartz products. The company maintains an inventory of more than 75 million square feet. For more information on M S International, Inc., visit http://www.msistone.com.