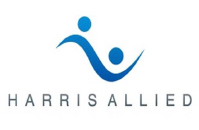 Employers who take a holistic view of employee retention are better positioned to win the talent war in this very competitive environment.
NEW YORK, N.Y. (PRWEB) January 06, 2016
The explosion of digital technology continues to fuel a robust marketplace demand for strong talent in the tech arena; on the human resources side of that equation, recruiting and retaining those employees are of paramount concern for companies. Consistent with recent years' results, the just-released Harris Allied Tech Hiring and Retention Survey revealed that employers' biggest concerns right now are finding and hiring the right talent. According to the survey, 43% of respondents said this was a chief concern; similarly, 42% reported this same concern in 2014, 39% agreed in 2013, and 41% in 2012. The survey also revealed that the top two factors that managers say present challenges for attracting and keeping good technology talent are employee compensation and a lack of opportunities for professional development.
Specifically, 26.5% of respondents said that the primary reason people had left their firm in recent months was because they were not paying employees enough, and 15.2% cited a lack of opportunities for employees to grow professionally, as the main reasons. Another 21.2% said they believed people had left their firm for more exciting opportunities or the chance to work with some hot new technology. While the concern about employee compensation was relatively consistent over the past couple of years (23.6% in 2013 and 27.5% in 2014), the lack of opportunities in the workplace as a reason to leave more than doubled in the same time period (6.5% in 2013 and 13% in 2014).
Kathy Harris, managing director of Harris Allied, notes, "Tech professionals are in high demand, particularly in roles requiring software and web development skills. This demand is giving tech employees a strong upper hand in terms of compensation expectations. But our research has consistently shown the need for these employees to be challenged and grow professionally, while being able to work with exciting new technologies. Employers who take a holistic view of employee retention are better positioned to win the talent war in this very competitive environment."
Technology jobs and the trends that drive hiring were rated by importance, as well. The top three technology jobs that managers denoted as those they plan to recruit most aggressively in 2016 are software application developers and architects, followed by Web/IOS developers and infrastructure support professionals.
Harris Allied also asked respondents about their best sources for today's top tech talent. More than 35% said they recruit from within their own industry, from competitors (23.8%) and from other industries (18.5%). Interestingly, only 8.6% said they recruited top talent from within their own organization.
"The research underscored a dissonance between the desire to recruit from within and the belief that employees are leaving the organization because of a lack of opportunities to grow professionally," says Harris. "This points to a missed opportunity from both a recruiting and retention standpoint."
Other key findings from the recent Harris Allied survey are:

Consistent with last year's survey results, 65% of participants predict their need for tech consultants will either increase or remain the same in 2016.
On a scale of 1 to 5, with 1 being not at all important and 5 being extremely important, work/life balance garnered the highest average rating (3.62) as a key retention tool in this year's survey; the average rating for this strategy was 3.25 in 2014 and 3.42 in 2013. In 2015, a competitive compensation package received the second highest average rating (3.58) as a retention tool.
Survey respondents rated the following retention strategies as "extremely important": having a culture that supports work/life balance, offering competitive compensation packages, and career advancement/promotions and mobility.
Having an "amazing corporate culture" was named the second most important factor in a company's recruitment strategy. Contributing factors to "exceptional corporate culture" varied; the majority (59.8%) said their company's corporate culture was exceptional because it offered an environment that was creative, inspiring and fun.
More effectively communicating a company's plan for future growth has become an important strategy in attracting and retaining talent in 2016, with 123 out of 151 respondents saying this was important, very important or extremely important.
More than half (54.3%) of respondents said that social media played an important, very important or extremely important role in recruiting new talent.
"As of November when we closed our survey, more than half (57%) of those we surveyed had a hiring plan in place for 2016, with 78% of respondents saying they were planning aggressive, moderate or minimal hiring for the year. Companies with a strategic plan will be better positioned to compete for top tech talent and maintain their competitive advantage. From benefits to corporate culture to professional development opportunities, these factors all contribute to a competitive recruitment and retention strategy," says Harris.
About the Survey
The Harris Allied Tech Hiring and Retention Survey was conducted in November 2015 among 151 executives ranging from C-level to middle-management executives within the information technology sector. Survey participants represent a mix of perspectives ranging from large industry leaders to small start-up companies in the United States, India, Israel and Germany. To see the complete findings of the 2015, 2014, 2013 and 2012 surveys, visit http://www.harrisallied.com/Research.html.
About Harris Allied
Headquartered in New York City, Harris Allied provides premier Executive Search, Technology and Quant Analyst placement services to the technology and financial sectors. The firm partners with clients at a variety of growth stages: from tech start-ups to established industry leaders. Harris Allied's unique understanding of the technical recruiting process and its nuances ensures that professionals properly brand themselves and prepare for successful interviews and that hiring managers achieve exceptional results. Harris Allied Research conducts industry research and shares data that helps their clients develop informed hiring strategies and efficiently attract and retain top talent. For more information, visit http://www.harrisallied.com.