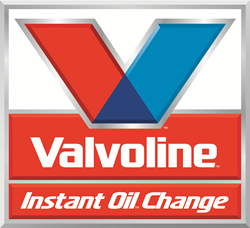 Epping, NH (PRWEB) January 07, 2016
Valvoline Instant Oil Change, revered for its 15 minute drive thru oil change has opened its new service center in Epping, NH. The service center located at 3 Beehive Drive was built from the ground up by Valvoline Instant Oil Change franchise operator, Henley Enterprises Inc. The service center has been outfitted with cutting edge tools along with a team of certified technicians offering superior service.
Valvoline Instant Oil Change offers an array of preventative car maintenance services. Known for its fast oil change, they provide (certainly not limited to) transmission services, tire rotations, battery replacements, serpentine belts, along with wiper blade and light bulb replacements.
Valvoline Instant Oil Change offers over 30 years of fast, convenient car maintenance services for busy people and company fleets. Visit http://www.VIOC.com for store hours, directions, and coupons.
About Valvoline Instant Oil Change℠
Valvoline, a brand of Ashland Inc. (NYSE: ASH), has been serving American motorists for more than 140 years. Valvoline Instant Oil Change℠ has approximately 900 locations throughout the United States, and is a leader in serving the quick-lube market.
About Henley Enterprises, Inc.
Henley Enterprises, Inc. opened the first franchised Valvoline Instant Oil Change service center in 1989. CEO and co-founder Don Smith developed the company specifically to operate Valvoline Instant Oil Change facilities under franchise agreements with Valvoline Instant Oil Change Franchising, Inc., a subsidiary of Kentucky-based Ashland Inc. (NYSE: ASH). As of September 2014, the Henley Companies operate over 208 VIOC franchise locations spread among the following states: California, Delaware, Florida, Michigan, Massachusetts, Maryland, New Hampshire, New Jersey, Ohio, Pennsylvania, Rhode Island, and Virginia.