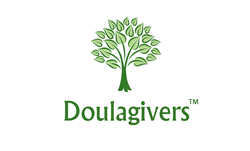 Join The Movement; Change the World
New York NY (PRWEB) January 07, 2016
Death is an inevitable part of our life journey, but that does not mean it has to be as difficult as it has been for the majority of both patients and their loved ones over the last century.
Having worked as both a hospice and cancer nurse for most of her career, O'Brien says that she has seen far too much suffering at the end of life due to the simple fact that we have become so far removed from death being the natural experience it was meant to be.
As our society has progressed with wonderful medical advances, somehow many of us have forgot that death will touch each and every one of us at some point and someone we love very much. The good news is that with the proper education, compassion and support, end of life can be the sacred experience it was once meant to be.
There are four different Doulagivers End of Life Doula trainings. Every End of Life Doula training is built on a three phase model. The Shock/Terminal Diagnosis Phase, The Stabilization Phase and The Transition Phase. Participants are taught what to expect in each phase and what non-medical interventions they can suggest for comfort to support both patients and their loved ones. " Even just by having a Doula present and letting the family know that what they are seeing is a natural part of the end of life process can make all the difference in the world" said O'Brien.
Doula is a greek word that means non-medical person who gives physical,emotional and spiritual support to someone else. " We developed the different levels of training and education out of the pure, organic need to support people in every level of end of life care. Classes range from live events to an online end of life doula classroom. Costs also range from free/donation to scaled fees. "It was imperative to make these trainings available and accessible to everyone who wants to take them. From anywhere in the world" said O'Brien.
The first training is The 30 Minute Complimentary Doulagivers End of lIfe Doula Training. This webinar is offered twice monthly on-line and teaches participants the three phases of end of life care and what someone can do to be of support to both the patient and the patient's loved ones.
The second workshop is Doulagivers Level 1 End of Life Doula Community Caregiver Training. This Training is part of The International Hospice and Palliative Care's global directory.This workshop is offered as a live, one day event and also available in the online doula classroom. The Level 1 course covers everything from what to do when someone first gets a terminal diagnosis all the way through to when someone dies. This is a free/donation global outreach. Next live training January 10th 3:00pm-8:00pm NYC
The third workshop is for those who wish to be Doulagivers practitioners. This is a Level 3 End of Life Doula Certification course. This course requires a pre-screening application, 30 classroom hours, a minimum of 40 hours Internship at the bedside of the dying, four on-site evaluations by head trainers, comprehension exam and background clearance. This course can be taken on-line and in person. This course has a fee. Next live, on-line webinar series starts January 27th @7pm ET
The fourth workshop is for agencies and organizations wanting to bring Doulagivers Level 3 End of Life certified Doulas into their practice. There is an overwhelming number of people who are over the age of 65. Health care is changing everyday. There is a tremendous need to help educate and support families to care for their loved ones. Hospice is a wonderful holistic model of care. The fact is that most people do not realize that hospice manages the care, the loved ones do the care. A task that has been found to be overwhelming both physically and emotionally to caregivers.
Agencies that offer specially trained Doulagivers Level 3 Certified End of Life Doulas can offer the additional support to families at this precious and often frightening time in their lives. Professional Doulagivers will guide the patient and loved ones through this overwhelming period, allowing for the patient to be at home with the highest quality of life each day. It also takes much of the stress off of the caregivers and allows them to spend precious family moments in these last weeks/ months.
Doulagivers also stay with an elder caregiver after their loved one has died for as long as needed helping them to re-enter the world and assist/aide with the greiving process.
UPCOMING EVENTS: January 9th - 30 Minute Complimentary Webinar 8:00am ET
January 10th - Live Doulagivers Level 1 End of Life Doula Training 3:00pm-8:00pm NYC Registration required @ http://www.suzannebobrien.com
January 27th - On-line Doulagivers Level 3 End of Life Doula Certification Course 7PM ET. This is a 12 week program.
March 11th, 12th & 13th Live Doulagivers Level 3 End of Life Doula Certification Course @ The Tree House New York City
April 9th Live Doulagivers Level 1 End of Life Doula Community Caregiver Training @ Moments House Pittsfield, Massachusettes
May 20th,21st &22nd Doulagivers Level 3 End of Life Doula certification Course @ The Tree House New York City
Pre-register for all events @ http://www.suzannebobrien.com or call 845-337-0389 for pre-screening interviews for Doulagivers Level 3 End of Life Doula Certifications and agency programs.
End of Life Doulas, Death and Dying, Death Midwives, Doulagivers, Hospice, palliative care , Thanadoulas, Soul Midwives, Caregiver Training, Caregiver support, Advance directives , end of life planning, end of life guides, transition coaches, Soul midwife training, hospice caregiver training
Here is what some participants recently said about The Doulagivers Level 1 Community Caregiver Live event:
· Excellent sharing and insights
· Excellent program
· Suzanne is awesome
· Thank you for doing this program, it was wonderful!
· Smart, informative, very positive, energetic!
· Suzanne was wonderful!
· Practical and useful
· Great speaker, engaging, interesting, amazing person
· Useful, informative, engaging, opening up new and refreshing conversations.
· The best!
· Easy to listen to, very relevant
· Thank you for making it affordable (x2)
· Sharing, genuine
· Excellent, engaging, warm human