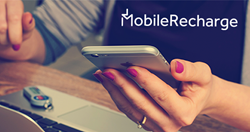 Top Ups for families and friends. Very satisfied with the user friendly programme to send recharges to family and friends. Very fast and efficient service. (Maria Paese on Trustpilot.com)
Atlanta, Georgia (PRWEB) January 08, 2016
Expats whose origin country lies in Europe have now more options to send mobile credit to their friends and families back home using MobileRecharge.com. Starting October, the website facilitates top ups to mobiles in Lithuania, Serbia and Germany. Besides new countries MobileRecharge.com announces new operators for top ups to France, Belarus and the Netherlands. Those interested in a specific country or operator for their international top ups can check the website for details: http://mobilerecharge.com/buy/mobile_recharge?
Basically, no matter the country, the transaction on MobileRecharge.com takes few seconds and the mobile credit gets to the destination number instantly. Also one can save time and effort due to the fact that the purchase is made online.
Many expats, for example, use the online top up to spare their parents or grandparents or other older relatives of going out to the store to refill their mobiles.
MobileRecharge.com is also highly used by temporary residents or travellers in Europe to top up their local SIMs. And since there are more than 350 operators available on MobileRecharge.com, chances are big that one should be able to top up his or her local phone online, wherever they are in the world and use the credit according to the local network terms.
Lithuania is finally on the list of countries that welcome top ups with MobileRecharge.com. This means that Lithuanian worldwide can send mobile credit to friends and families there. The first network in Lithuania that can be recharged online from anywhere in the world is Tele2. But others will be added per customer feedback. Tele2 is one of the fastest growing operator in the country, with 1.869 million subscribers. On the other hand, there are more than 400,000 Lithuanians living abroad, and MobileRecharge.com was conceived to meet their needs and possibilities.
In Serbia, only Telenor mobiles can be recharged for now, from abroad or locally. In September 2015, the operator had a database of 3.137 million subscribers in Serbia according to Wikipedia, while being one of the three mobile vendors in the country. The minimum amount accepted is $5, while the maximum is $77 per one transaction.
Those who have friends or relatives in Germany can top up almost any mobile in the country on MobileRecharge.com: Ay Yildiz, Base, Callmobile, Congstar, E-plus, Fyve, MTV Mobile, O2, Ortel, Otelo, T-Mobile, Vodafone, Vybe Mobile. It is a good option if they want to save their relatives time, since online top ups take few seconds only. But at the same time, online top ups to mobiles can be made by international students there or other temporary residents who choose to top up their own local numbers easily.
Airtime can newly be sent to T-Mobile in the Netherlands, for the moment. But MobileRecharge.com team is open to feedback from Dutch expats abroad, or international students in the country, people who work temporarily there, and also travellers, in order to add more networks. Refill amounts accepted range from $16 to $67 per transaction.
Mobile top ups to Belarus are possible to MTC and Life, or as the brand wants to present itself: Like :) . The minimum amount that can be added to an MTC or Life mobile in Belarus is $6, and the maximum amount allowed on one transaction is $83.
More top up possibilities with MobileRecharge.com were also announced for France. Besides Lycamobile, Lebara and Bouygues Telecom, anyone can refill mobiles in France pertaining to GT Mobile and Orange.
Top ups can be made in two distinct ways:
-One can use MobileRecharge app on the go; the app is free to install from App Store or Play Store.
-One can log into the website, MobileRecharge.com, and use his or her laptop or PC to send mobile credit from the browser.
Every 2 minutes someone new joins MobileRecharge.com for several reasons that fans mention on review platforms:
-Transactions are 100% safe; the service bears the label "Verified & Certified"
-Paypal payment is accepted besides all major cards, no matter the currency or country of the customer.
-The service is among the easiest to use on the global market.
-There are daily promotions always running on the website's "Promotions" page, or on the MobileRecharge app.
-MobileRecharge app is free to install, and it is available for Spanish or English speakers who want to refill on the go.
-The website is available in several languages: English, Spanish, German, French and Italian.
-All fans meet on Facebook, G+ and Twitter to keep up with the on-going promotions. The expat community on MobileRecharge.com Facebook page: https://www.facebook.com/MobileRecharge.Fan
-Customer Service is seen as highly supportive; it is available 24/7 in both Spanish and English.
-Video tutorials are available on YouTube for independent users: http://www.youtube.com/c/MobileRecharge
-Interesting How-to articles and fun stuff is available on their blog as well.
MobileRecharge.com is an interactive website designed by KeepCalling, a global telecommunications company registered in 2002 in USA. Presently, KeepCalling provides its services to hundreds of thousands of consumers and businesses, with a focus on customer satisfaction. KeepCalling has been listed by Inc 5000 as one of the fastest growing companies in the USA for 5 consecutive years. In 2015 the company registered a revenue increase of over 200% from 2011 to 2014. MobileRecharge.com is the first brand in history who initiated on November 10, 2015 World Top Up Day to celebrate top up givers worldwide.