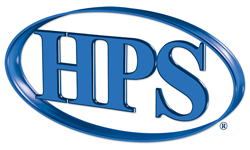 It was great to see so many people travel from far and wide to celebrate 21 successful years of the business. We've got a market-leading product, a fantastic customer base and an excellent team
(PRWEB UK) 8 January 2016
Nottingham, UK based HPS Product Recovery Solutions has marked 21 years of helping businesses reduce waste and improve product yields. The company, which provides "pigging" systems (which recover liquid from pipes), celebrated in style with a dinner and party for employees past and present.
HPS started life in Nottingham's Science and Technology Park back in 1995. Since then, the company has grown significantly and moved to much larger premises in Beeston, on the outskirts of the city. It has also opened offices in Indiana in the US, Blackwood, near Adelaide in South Australia, and has appointed representatives Thailand, Indonesia, Malaysia, China and several other countries.
As well as current and past staff from the UK, employees travelled from overseas to join the company's 21st birthday party.
Gilbert Murphy, CEO of HPS commented, "It was great to see so many people travel from far and wide to celebrate 21 successful years of the business. We've got a market-leading product, a fantastic customer base and an excellent team".
As world-leading experts in Product Recovery and Fluid Management technology, HPS focuses on the niche activity of Pigging. This is where a specially designed projectile (the 'pipeline pig') is propelled through a pipeline. As the pig travels through the pipe, it recovers nearly all liquid that would otherwise be flushed down the drain. The result is increased yields, faster processing and improved efficiency, plus major savings on water, energy and cleaning fluids.
HPS provides its solutions to businesses in the food, beverage, home care, cosmetics, personal care, paint and pet-food industries. It is finding new applications for its products all the time, recently having worked on projects as diverse as salmon farming, fine wine, industrial solvents and chocolate.
Working with some of the world's largest companies, HPS has hundreds of customers across the globe. Many are extremely well-known, with the company boasting household-names on its client list such as Coca-Cola, Unilever, Kraft, Nestle, Boots, P & G, Orlando Wines, Campbell's Soup, Rowse Honey, Ronseal, Britvic and many more.
In addition to providing a high-quality product, HPS also places great emphasis on delivering excellent customer service.
Gilbert continues, "After-sales and support are just as important to us as the design and implementation of a system. In a recent customer survey, 100% of respondents said they were either satisfied or extremely satisfied with their experience with us."
As well as pigging products and equipment, HPS has designed and implemented a variety of custom-designed Automatrix and Rotomatrix liquid distribution solutions. It is also working on new innovations to help its customers further improve their efficiency and productivity.
Gilbert adds, "Over the past couple of years, the popularity of our solutions has increased significantly. We're deploying systems for new clients all the time and are taking on new employees as we grow. We're also working on some interesting new developments to make the product recovery process even more efficient."
"It's genuinely exciting times for us and we're looking forward to another 21 years of success."
Further Information
Founded in 1995, HPS Product Recovery Solutions increases its customers' profitability by maximising product yields, reducing waste, lowering carbon footprints and improving efficiency. This is through customised liquid distribution, transfer and product-recovery (pigging) systems.
HPS focusses on delivering high quality, innovative and cost effective solutions; from design, installation, software, automation and commissioning to support, after-sales and customer care. The company's pigging and product transfer systems typically pay for themselves in less than 12 months.
With a wide range of customers, HPS has successfully installed more than 1,200 solutions worldwide. These include projects for multinational corporations as well as many smaller independent businesses. The company's key markets are the food and drink, cosmetics and personal care, household products, chemicals, paint and pet food processing industries.
Headquartered in Nottingham, UK, HPS has regional offices and global partners worldwide, including the United States, Australia, China, India, Malaysia and Thailand.