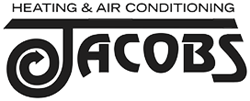 Portland, Ore. (PRWEB) January 12, 2016
2015 was quite a year for Jacobs Heating and Air Conditioning. The 60+-year-old, family owned Portland HVAC business launched a new website, and participated in high profile, eco-friendly projects.
Of Jacobs' current priorities, promoting low carbon footprints remains the largest. In both of their largest commercial projects, Jacobs was able to create a comfortable environment without sacrificing any of their green philosophy.
One of the largest commercial projects Jacobs Heating & Air Conditioning took on this year was assisting in the renovation and remodel of the Central Catholic High School's remodel, including their new athletics facility. The Portland-based HVAC business was contracted to install a new heat recovery system in the updated classrooms and athletic facility. For this project, the Jacobs team installed a new heat pump, which is the most efficient heating and cooling system available.
The Daikin recovery system installed at the new high school evenly distributes heating and cooling throughout the new space, ensuring temperatures remain moderate throughout a wide area. With the new system in place, the school will experience reduced heating and cooling costs in addition to reducing their carbon footprint.
Jacobs was also proud to work on a mixed-use project for Oregon Health & Sciences University (OHSU) with their new Treehouse Apartments. Jacobs installed high-efficiency heat pumps in the living units—60 apartments in total. Throughout the remaining parts of the building, Jacobs installed HVAC systems in the common areas, corridors and kitchen areas.
By embracing eco-friendly practices, Jacobs ensures their values will perpetuate with each new HVAC system installed. Jacobs looks forward to a new year filled with many new, sustainable commercial projects.
About Jacobs Heating and Air Conditioning, Inc.
Operating out of Southeast Portland, Jacobs HVAC (CCB #1441) offers residential and commercial customers the best in heating and air conditioning equipment, installation and repair. Since 1952, Jacobs has provided solutions for energy conservation and reduction, backed by the company's extensive experience and expertise. The local HVAC company offers heat pumps, furnaces, air conditioners, water heaters, fireplace inserts and more. Jacobs is a Carrier Factory Authorized Dealer and a Daikin 3D Network dealer, as well as a trade ally of the Energy Trust of Oregon. For more information, visit http://www.jacobsheating.com.
###