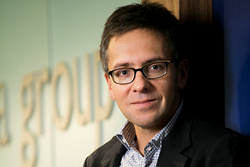 Denver, CO (PRWEB) January 06, 2016
Investment Management Consultants Association® (IMCA®) introduced today the speaker lineup for its 2016 Investment Consultants Conference, February 1‒2, at the Sheraton New York Times Square Hotel in New York City. Speakers and sessions include:

Ian Bremmer, PhD, president and chief executive officer of Eurasia Group. Bremmer is a best-selling author of nine books, a foreign affairs columnist and editor-at-large for Time magazine, and a regular columnist for Reuters and the Financial Times "A-List."
Andrew Friedman, JD, known for accurately predicting outcomes of Washington tax and fiscal deliberations and providing advisors and investors with strategies to consider in light of changing political landscapes. Friedman appears on CNBC, which refers to him as "Wall Street's Tax Expert" and "one of the nation's most sought-after speakers on all things political."
A strategist panel, featuring Mary Ann Bartels, chief investment officer of portfolio solutions at the Merrill Lynch Investment Management and Guidance division; Jonathan MacKay, senior markets strategist at Morgan Stanley Wealth Management; and Jeffrey Saut, chief investment strategist and managing director of equity research at Raymond James.
The conference also features additional investing and wealth management experts offering insight on today's relevant topics, including key issues arising from Department of Labor and Securities and Exchange Commission fiduciary initiatives, tools for protecting your practice from cyber threats, and new estate-planning strategies for 2016.
Visit http://www.IMCA.org/ICC for complete conference details.
Journalists interested in covering the conference should contact: Ryan Hoffman, Communications Director. P: 303.850.3079 E-mail: rhoffman@imca.org. Twitter: @IMCA
About IMCA
Established in 1985, Investment Management Consultants Association® (IMCA®) is a nonprofit professional association and credentialing organization with more than 10,000 individual members and certificants worldwide. IMCA members collectively manage more than $2.477 trillion, providing investment consulting and wealth management services to individual and institutional clients. Since 1988, IMCA has offered the Certified Investment Management Analyst® (CIMA®) certification, which earned accreditation by the American National Standards Institute (ANSI) in April 2011, making it the first financial services credential in the United States to meet international standards (ISO 17024) for personnel certification. IMCA's Certified Private Wealth Advisor® (CPWA®) certification is suited for wealth management professionals working with high-net-worth clients. In 2015, IMCA conferences and workshops hosted more than 4,000 attendees.
IMCA® and Investment Management Consultants Association® are registered trademarks of Investment Management Consultants Association Inc. CIMA®, Certified Investment Management Analyst®, CIMC®, CPWA®, and Certified Private Wealth Advisor® are registered certification marks of Investment Management Consultants Association Inc. Investment Management Consultants Association Inc. does not discriminate in educational opportunities or practices on the basis of race, color, religion, gender, national origin, age, disability, or any other characteristic protected by law.