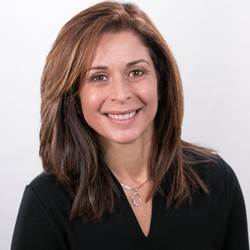 Minneapolis, MN (PRWEB) January 07, 2016
YA, an industry market leader in delivering flawless omni-channel marketing promotions for the nation's most respected brands, today announced that it has hired Maria Kannankutty as Vice President, Operations. Kannankutty brings to YA more than 20 years of experience in strategic and financial planning, business process optimization (BPO) and management consulting across a number of complex businesses.
Kannankutty started her career in management consulting with several public accounting firms, including Coopers & Lybrand, Arthur Andersen and Grant Thornton, before moving to more senior corporate management roles. She spent the past nine years at Aimia, a global loyalty marketing company, where she held a number of leadership positions, including Chief of Staff to the U.S. Region CEO, as well as heading the global business planning function. Kannankutty's areas of expertise center around strategic business planning, project management, market research and analysis, and financial modeling.
"Maria's experience and expertise will be extremely helpful as we implement YA's strategic and operational initiatives, including BPO and the expansion of YA's business and services in Canada," said YA President and CEO Chris Behrens. "Her proven leadership capabilities will be instrumental in taking this company to yet another new level."
Kannankutty received both her Bachelor of Science in Business and her MBA degrees from the University of Minnesota, Carlson School of Management. She is also a Certified Public Accountant (CPA) and was a Fulbright Scholarship Recipient from the Cyprus America Scholarship Program.
About YA
For more than 40 years, YA has been a leader in the promotional marketing services space. We deliver flawless digital, social, mobile and traditional promotions such as rebates/rewards, enter to win and loyalty programs for the nation's most respected brands. Our end-to-end management of 3,500+ promotions annually that reach tens of millions of consumers makes us experts at turning even first-time customers into loyal brand advocates. For more information visit: http://www.yaengage.com.
###