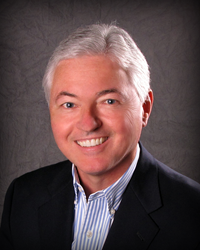 New York City, NY (PRWEB) January 07, 2016
As Executive Vice President, Enterprise Solutions, he will be serving IIL's global clients in implementing their strategic initiatives through enhanced project, program and portfolio practices, as well as helping to boost PMO performance and delivery, among other critical activities. Improving the effectiveness of the partnership between project manager and sponsor will also be a critical area of focus for Ward.
Formerly Executive Vice President at ESI International, Mr. Ward guided clients to improve every aspect of project and program performance. His experience in working with all ten sectors of the S&P 500, including more than 50 Global Fortune 500 organizations and large government agencies, made him a sought after advisor, consultant, and speaker. Additionally, as head of product strategy, he oversaw the market introduction of an innovative, and highly popular suite of offerings in project management, business analysis, contract management, and business skills, including a comprehensive selection of individual and organizational assessments. Prior to ESI, Ward enjoyed a 17-year career as an IT executive in the U.S. Federal Government.
Ward is the author of nine books and more than 40 articles in project, program and portfolio management. He is a popular and well-known speaker and has presented at many association and client events including more than 22 Project Management Institute (PMI) conferences globally. Ward earned a BS and MS in geography from Southern Connecticut State University and an MS in Computer Systems Management from The American University. He also holds a number of highly respected academic and industry certifications including those from Stanford University, George Washington University, PMI, and Scrum Alliance. Ward is also a graduate of the Federal Executive Institute. In 2013, he was the recipient of PMI's Eric Jenett Project Management Excellence award, one of the Institute's highest honors.
At IIL, Ward will serve on the company's Global Executive Council, consisting of its top management executives from around the world. He will also work closely with IIL's world-renowned thought leaders -- industry's foremost authorities -- such as Dr. Harold Kerzner, as well as many other prominent subject matter experts. As part of these teams, Ward will help IIL's global clients face the challenging demands of realizing corporate strategy through better project delivery practices, accelerated organization transformation, advanced leadership skills and the proper integration of PMOs into vehicles for strategic enablement. He will also help clients understand--and how to take advantage of--the sweeping changes taking place in project, program and portfolio management, such as, a focus on design thinking, enhancing the "user experience," and preparing for a world where 'everyone is a project manager'. Ward will also represent IIL at major project/leadership conferences worldwide where his thought-provoking and entertaining presentations have solidified his standing as one of the prominent thought leaders in the field.
IIL's Founder, President and CEO E. LaVerne Johnson had this to say about his coming on board at the 24 year old company: "We at IIL are absolutely delighted to have LeRoy join our firm! We have known of and admired his work, his insights, and his contribution to the industry for many years. His experience and expertise will be invaluable for our clients as they seek more creative and innovative ways to turn strategy into action through improved project delivery practices."
About IIL
IIL's commitment to improving organizational performance with Intelligence, Integrity and Innovation has made it a trusted learning partner to thousands of global companies -- in more than 150 countries and for over 24 years. Courses are also offered through IIL's university affiliate, the NYU School of Professional Studies. Learn more at http://www.iil.com.