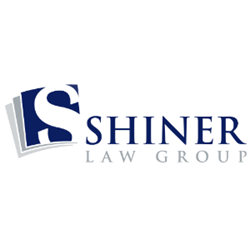 Mr. Shiner has earned a reputation for aggressive representation built on a solid foundation of understanding the nuances and unique characteristics of each case with a focus on obtaining the best result for his clients
Boca Raton, Florida (PRWEB) January 08, 2016
Shiner Law Group, P.A., is proud to announce that both President David I. Shiner and Senior Associate Lara S. Shiner were recently admitted to practice law by the Washington State Bar. Based out of South Florida, and with a primary focus on civil and business litigation, this accomplishment will allow the Shiner Law Group to offer greatly expanded services and expertise to those living or doing business throughout the state of Washington and across the country.
Mr. Shiner has built a reputation in the South Florida legal and business community for both professionalism and ability. Having graduated from Nova Southeastern Law School in 2002, Mr. Shiner has since been awarded an AV Preeminent Rating from Martindale-Hubbert, the highest such rating possible, and Mr. Shiner has consistently been recognized by Super Lawyers since 2010 for practice areas such as Business Litigation. His charitable and political work has also brought him recognition and respect both within the South Florida community and beyond. As President of the Shiner Law Group, P.A., Mr. Shiner has represented numerous clients in personal injury and complex litigation cases. A member of good standing with the Florida Bar, Mr. Shiner is license to practice in the Federal Courts. Mr. Shiner has earned a reputation for aggressive representation built on a solid foundation of understanding the nuances and unique characteristics of each case with a focus on obtaining the best result for his clients.
Ms. Lara Shiner adds her recent admission to the Washington State Bar to her existing memberships in both the Florida Bar and the Washington, D.C. Bar. She is also admitted to practice law in the Federal Courts throughout the State of Florida. Graduating magna cum laude from Nova Southeastern Law School in 2010, Ms. Shiner brings an impressive academic record and background to her legal career. During her time at Nova Southeastern she achieved exceptionally high grades and was awarded with merit scholarships and a research assistant position in recognition of her accomplishments. As an associate at the Shiner Law Group, P.A., Ms. Shiner has built up her legal practice by focusing primarily on business/commercial litigation and civil litigation, with concentration in complex personal injury cases.
As exemplified by the backgrounds of both David I. Shiner and Lara S. Shiner, the Shiner Law Group, P.A., has a strong focus in complex litigation with key concentrations in the areas of personal injury and business disputes. An area of concentration in recent years has been providing legal services and consultation to individuals and companies in Medical Marijuana industry; the recent admission to practice law in the state of Washington only further provides the Shiner Law Group, P.A. with the tools available to assist their clients, even across the country.
From its beginnings, the Shiner Law Group has helped countless individuals and companies, in South Florida and elsewhere, fight for their legal rights. Now that both David I. Shiner and Lara S. Shiner have been admitted to the Washington State Bar, their professionalism and expertise that has earned them respect and admiration in the South Florida community now spans across the country.
If you have been hurt in an accident, or need legal advice related to business, contact the Shiner Law Group today to discuss your case. The Shiner Law Group understands that people often have questions and concerns about what steps they should take if they have been involved in an accident. An experienced and qualified attorney can help accident victims make sense of their ordeal and offer them advice about possibly recovering compensation.