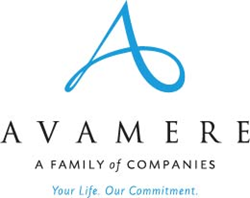 (PRWEB) January 06, 2016
Avamere Family of Companies, the post-acute care provider with more than forty retirement communities and skilled nursing facilities in Oregon, Washington, Idaho and Colorado, has partnered with WoundRounds®. Avamere facilities use WoundRounds, the leading wound management solution, to care for patients with wounds and leverage WoundRounds' mobile technology at the bedside to provide better wound care.
According to Carl Tabor, Vice President of Clinical Services, "At Avamere, our mission is to enhance the life of every person we serve. With WoundRounds, we not only enhance the customer experience for our wound care patients, but we also make caregiving easier for our clinical team, enhancing care coordination and streamlining workflows for our facilities."
Tabor adds, "We value WoundRounds in empowering our care team to provide better clinical care while standardizing processes. We are excited to use the WoundRounds tools for wound assessment, documentation and clinical intervention as we strive to consistently provide effective wound care for our patients."
WoundRounds CEO Mike Diamond says, "Avamere and WoundRounds share the same goal in delivering solutions to help care teams achieve positive clinical outcomes with greater standardization and efficiencies. We are proud to partner with Avamere to improve the quality of life of patients and the dedicated staff who care for them."
About WoundRounds
WoundRounds, a product of Telemedicine Solutions LLC, is the point-of-care wound management and risk prevention solution that empowers nurses to deliver better wound care in less time. WoundRounds customers report lower overall costs of care, improved healing rates, lower return-to-hospital rates, and reduced risk.
http://www.woundrounds.com.
About Avamere Family of Companies
Avamere Family of Companies, a group of independent privately owned post-acute care companies, is dedicated to seniors' health and well-being. Avamere takes great pride in offering a continuum of care, which allows seniors to stay independent and active. With more than forty retirement communities and skilled nursing facilities in Oregon, Washington, Idaho and Colorado, the Avamere companies are focused on helping you—or your loved one—live the life you want to lead. At Avamere, "Your Life is Our Commitment."
Contact: Lisa Sienkiewicz, Avamere
Phone: (971) 224-2818
Email: lsienkiewicz(at)avamere(dot)com