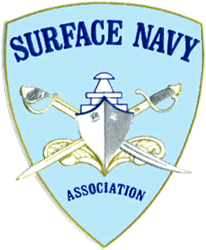 Milford, MA (PRWEB) January 06, 2016
Comark, a cutting-edge manufacturer of high performance computer and display solutions, will be exhibiting at the 2016 Surface Navy Symposium on January 12th-14th, at the Hyatt Regency Hotel in Crystal City, Virginia. Surface Navy Association (SNA) is specifically designed to promote communication between the Military and Business communities who share a common interest in Naval Surface Warfare and to support the activities of Surface Naval Forces.
Located in booth #213, Comark will be exhibiting computer and display systems that are the latest offerings of the MissionVue product line. The MV242D 24" is a next gen display utilizing the latest in multi & glove touch technology and was developed in alignment with the Common Display System (CDS) shock-qualified requirements for use on Naval ships. Comark will also be exhibiting the MV320C 32" computer which offers a larger HD display and packs an Intel i5 processor for robust processing power. The MissionVue sealed & fanless systems utilize the latest in low power quad core processor technology. For more information, please visit our website at http://www.comarkcorp.com.