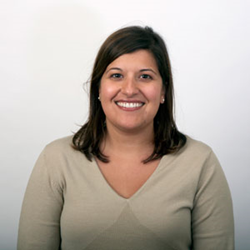 Chicago, Ill. (PRWEB) January 07, 2016
To service its growing list of accounts, GA Communication Group, one of the nation's leading independent full-service healthcare communications agencies, has promoted Susan Choudhry to vice president, account director.
Choudhry, who was previously account director, will be managing a hematology/ oncology product for the treatment of leukemia. She reports to Chris Weber, senior vice president, account director.
"Susan's experience in a wide range of therapeutic areas, along with her expertise in pharmaceutical, biotech and device marketing, make her an ideal fit for GA and its growing client base," said Weber.
Choudhry joined GA in 2009 after a six-year stint at Williams-Labadie Communications in Chicago, where she was most recently senior account supervisor. During her tenure there, she led the account for an antibiotic agent, gaining expertise in branding, media planning, interactive marketing and print production.
Before that, she worked as account executive at Accel Healthcare Communications in New York City, developing medical educational and CME activities for the agency's pharmaceutical accounts.
Choudhry graduated from Miami University in Oxford, Ohio with a Bachelor of Science degree in Business and is currently a member of the Chicago Chapter of the Healthcare Business Women's Association (HBA).
About GA Communication Group
GA Communication Group is an independent, full-service healthcare communications agency that helps some of the most respected companies in healthcare connect people to better health. Offering a diverse range of traditional business and advertising skills plus leadership in digital, social and mobile marketing, GA works in all areas of healthcare and across a wide variety of disease categories. Founded in 1982, with offices in Chicago and Los Angeles, the agency has built a reputation for excellence and integrity by measuring its own success by the success of its clients. For more information about why GA is a company people want to work with, visit gacommunication.com.