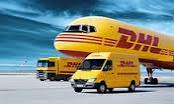 The switch to DHL was a no brainer for us, they are the best in the business
(PRWEB) January 26, 2016
Price Point an ecommerce pioneer and still one of America's leading retailers of bikes and bike components has partnered with DHL International shipping to open up the international market. Price Point is committed to revamping, simplifying and making the international order process as efficient as possible. Canadian orders should arrive in a little as 1 to 2 days and most other locations around the globe will notice significant decreases in shipping times. Price Point is listening to customer requests to streamline the international order process and this is the first step in getting there.
DHL has long been considered the top in the industry with the highest delivery reliability ratings in the shipping world. DHL provides delivery to 120,000 destinations in over 220 countries and territories worldwide. DHL features in house customs to keep the process fast, simple and secure. The biggest plus for Price Point customers is that with DHL shipping price will go down to most international locations. DHL also offers accurate tracking that is updated often that allows the customer to watch the package all the way to the door.
With a focus on getting the product to the customer as quickly and safely as possible, Logistics Manager, Jose Sotelo states "The switch to DHL was a no brainer for us, they are the best in the business. This is a big perk for Price Point customers around the world". For more information about Price Point shipping policies please visit http://www.pricepoint.com/pages/customer-service/shipping/. Looking for that part to complete the last build shop http://www.pricepoint.com.