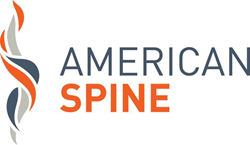 (PRWEB) January 07, 2016
Dr. Atif Malik, M.D. will present a research paper entitled "Lumbar Intradiscal Platelet-Rich Plasma (PRP) Injections: A Retrospective Study", at the International 34th ISMISS Course for Percutaneous Endoscopic Spinal Surgery and Complementary Minimal Invasive Techniques being held January 21 – 23, 2016 in Chongquing, China. The International Society for Minimal Intervention in Spinal Surgery (ISMISS) holds their annual conference in Chongquing, China each year. ISMISS focuses on the fields of minimally invasive and endoscopic spine surgeries. The goal of the society is to coordinate instructional learning activities and international exchanges with other pioneering physicians and surgeons.
Atif Malik, M.D., a founding member of American Spine, will again be presenting results of an ongoing study, evaluating platelet-rich plasma (PRP) injections into degenerated lumbar discs. The results he will be presenting include data from 18 patients who have completed 1 year of follow-up. None of these patients showed adverse events, there was no significant increase in pain for more than 2 weeks, and no new MRI changes. Participants who received intradiscal PRP showed significant improvements in pain and functioning at 3, 6 and 12 months post injection. Although these results are promising, further studies are needed to define the subset of participants most likely to respond to biologic intradiscal treatment based on an anatomic classification system.
Dr. Malik has dedicated his practice to the advancement of minimally invasive spinal surgery and endoscopic spine surgery. He is an advocate of redefining the algorithm for the treatment of degenerative spinal disorders and the preservation of spinal segmental motion using minimally invasive techniques. Furthermore, he has authored peer-reviewed research journal articles, scientific abstracts, reviews, and book chapters in the field of pain and musculoskeletal medicine. Dr. Malik believes a multidisciplinary approach to treatment, when used appropriately, has the best outcome for patients when treating spinal pain.
Dr. Malik is Board Certified in Pain Management and is active with The International Society of Minimally Invasive Spinal Surgery, American Society of Interventional Pain Physicians, American Pain Society, and North American Spine Society.
Dr. Malik and American Spine are currently accepting referrals and new patients for both surgical and pain management appointments. To schedule an appointment at any of our offices, call #240.629.3939 or visit our website at http://www.americanspinemd.com for more information.
Or for personal attention, please contact Laurie Pantezzi of American Spine, 301.471.4795 or laurie(at)americanspinemd(dot)com.