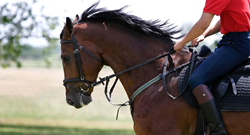 Fitbody Personal Training, LLC Announces 6-week Session for the New Year
Kimberton, PA (PRWEB) January 06, 2016
Fitbody Personal Training offers outdoor training classes which includes an equestrian boot camp class. Carolyn's classes are a fun and exciting way to get fit and healthy. Located in Phoenixville, PA, the classes are structured as fun and friendly.
Fitbody Personal Training LLC announces dates for a class designed for horseback riders who want to lose weight and tone up. This class offers a balance of exercises which will help improve the needs of the rider. It emphasizes on posture, strength, cardio conditioning, core strength and balance work.
The class is located in Glenmore, PA at Straight Forward Dressage on 9 Lyons Run Road Glenmore, PA 19343. If the client is not located near Glenmore, PA the class can be arranged to be at a stable near the customer. The class is a 6-week session starting January 9, 2016 until February 13, 2016 on Saturday mornings at 9:30 a.m.
FitBody Personal Training LLC was started by Carolyn Grashof who has been a group fitness instructor since 1997 and has been practicing personal training since 2002. Carolyn is a highly energetic person and motives people to get in shape. She specializes in Pilates, cardio kickboxing, spinning, athletic step, pool fitness, interval training, boot camp classes to name a few. Her expertise also includes posture, strength, cardio conditioning, and flexibility programs to suit her clients' body and goals.
For more information visit http://www.fitbodyforeverybody.com or email carolyn(at)fitbodyforeverybody(dot)com.