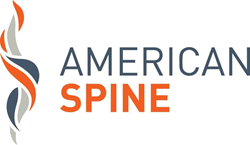 Frederick, Maryland (PRWEB) January 08, 2016
Dr. Sandeep Sherlekar, M.D. will present his paper entitled "Early Evaluation of Value-Based Ambulatory Endoscopic Spine Surgery" at the International 34th ISMISS Course for Percutaneous Endoscopic Spinal Surgery and Complementary Minimal Invasive Techniques being held January 21 – 23, 2016 in Chongquing, China. The International Society for Minimal Intervention in Spinal Surgery (ISMISS) holds their annual conference in Chongquing, China each year. ISMISS focuses on the fields of minimally invasive and endoscopic spine surgeries. The goal of the society is to coordinate instructional learning activities and international exchanges with other pioneering physicians and surgeons.
Dr. Sherlekar, a founding member of American Spine, will again be presenting results of an ongoing study evaluating outpatient endoscopic and minimally invasive spinal surgery. He will be presenting results which include: a) spine surgery at any level (neck, mid and lower spine) can be performed in the outpatient surgical center; b) patients can all be discharged to home on the day of surgery; c) there is very high level of post-operative pain control; d) no increased infection risk; e) while costing approximately one third the cost of surgery done in a hospital setting.
Dr. Sherlekar has trained in percutaneous and endoscopic spine surgery under world renowned spine surgeon, Dr. Thomas Hoogland of the Alpha Klinic in Munich, Germany and fellowship trained in advanced spinal surgical technique developed by Wooridul Hospital in Soul, Korea and is fellowship trained in pain management at Harvard Medical School. He is dedicated to teaching and promoting percutaneous and endoscopic discectomy / foraminotomy, and the use innovative minimally invasive technologies to treat chronic pain of the spine. His commitment to helping patients discover alternatives to traditional open / invasive surgeries, like laminectomy and spinal fusion, has led him to co-found American Spine, a practice dedicated to least invasive spinal treatments.
Dr. Sherlekar and American Spine are currently accepting referrals and new patients for both surgical and pain management appointments. To schedule an appointment at any of our offices, call #240.629.3939 or visit our website at http://www.americanspinemd.com for more information.
Or for personal attention, please contact Laurie Pantezzi of American Spine, 301.471.4795 or laurie(at)americanspinemd(dot)com.