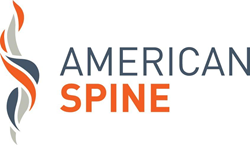 Frederick, Maryland (PRWEB) January 08, 2016
Dr. Said Osman M.D., F.A.A.O.S., F.R.C.S.Ed. (Ortho) will present his paper entitled "Anatomic MIS Treatment-based Classification of Spinal Motion-Segment Disease and Application in Endoscopically-Assisted Lamino-Foraminoplasty", at the International 34th ISMISS Course for Percutaneous Endoscopic Spinal Surgery and Complementary Minimal Invasive Techniques in Chongquing, China, being held January 21 – 23, 2016.
Dr. Said Osman will be presenting research focused on a spinal motion-segment disease classification system which he developed at American Spine. This classification system is necessary in light of current multiple treatment options and the availability of sophisticated pre-operative imaging techniques. Such a classification will allow standardization of treatment options for various combinations of the pathological processes.
With the emergence of new technologies, surgical options can be upgraded based on a standardized classifications. This, in turn, will help minimize confusion for those who want to learn and facilitate growth in the minimally invasive technology field. Dr. Osman proposes that software needs to be developed in order to handle the massive combination possibilities and treatment options for ease of use by surgeons.
Dr. Osman is a Board Certified orthopedic spine surgeon. He is passionate about minimizing the trauma of spine surgery. He is recognized for his contribution to the field of minimally invasive spine surgery and has developed and continues to develop techniques of least invasive surgery of the spine. Dr. Osman also performs complex open and minimally invasive spine procedures; minimally invasive and complex joint replacements; sports medicine; hand and foot surgery as well as orthopedic trauma surgery.
The International Society for Minimal Intervention in Spinal Surgery (ISMISS) holds their annual conference in Chongquing, China each year. ISMISS focuses on the fields of minimally invasive and endoscopic spine surgeries. The goal of the society is to coordinate instructional learning activities and international exchanges with other pioneering physicians and surgeons.
Dr. Osman and American Spine are currently accepting referrals and new patients for both surgical and pain management appointments. To schedule an appointment at any of our offices, call #240.629.3939 or visit our website at http://www.americanspinemd.com for more information.
Or for personal attention, please contact Laurie Pantezzi of American Spine, 301.471.4795 or laurie(at)americanspinemd(dot)com.