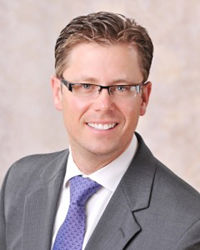 Bluffton, S.C. (PRWEB) January 08, 2016
Weniger Plastic Surgery is elated to inform the community that Dr. Frederick G. Weniger, M.D., F.A.C.S., is nominated for the distinguished Best of Bluffton contest, which begins on the 1st of January and ends on the very last day of the month. This award nomination is no small feat for Weniger and the rest of his practice, either. The esteemed doctor has had nominations in this illustrious contest for eight consecutive years now. He's also won the award without exception. Now that's truly impressive.
It's no surprise that Dr. Weniger is such a respected doctor in Bluffton. He has board certification from the American Board of Plastic Surgery, for one. He also is part of the American Society of Plastic Surgeons. The University of Pittsburgh School of Medicine alum is involved in a variety of surgeon organizations in the area, as well. His many specialties include facial implants, eyelid surgery, breast lifts, breast augmentation, thigh lifts, fat grafting, tummy tucks, liposuction, face lifts and laser resurfacing. Those examples are just the tip of the iceberg, too. People who are interested in making positive changes to their faces, bodies and self-images often visit Dr. Weniger and his clinic for their expertise and in-depth assistance.
He has nominations in various exciting categories including "best medical spa," "best physician assistant," "best cosmetic surgeon" and "best dermatologist." It's crystal clear to all that Weniger Plastic Surgery has an amazing staff on its hands. All of the team members at Weniger Plastic Surgery work hard to make the clinic what it is.
Weniger Plastic Surgery is home to a prominent medical spa that offers a wide range of beauty treatments. This medical spa is one of the most reputable medical spas in the entire region, hands down. Many patients visit "Lux -- A Medical Spa" for diverse skin care treatments. Other treatment options include laser hair removal, facial chemical peels, CoolSculpting and injectables. Whether you're looking to get rid of excess hair on your body or you're looking to rejuvenate your complexion and do away with discoloration, fine lines and wrinkles, Lux at Weniger Plastic Surgery can accommodate all of your needs and then some.
If you want all of Bluffton (and surrounding areas) to know about the brilliance of Weniger Plastic Surgery, vote for the practice in the Best of Bluffton contest. When it comes to plastic surgery in the area, no other clinic can compete with the seasoned pros at Weniger Plastic Surgery. They're truly experienced and hard-working people. Dr. Weniger is dedicated to providing all of his patients with the finest and most attentive treatments around.
If you want to show your support and admiration for Dr. Weniger, be sure to vote for him in the Best of Bluffton contest. You can vote for him right here.
http://www.blufftontoday.com/bestofbluffton
Weniger Plastic Surgery
350 Fording Island Road Suite 200
Bluffton, South Carolina 29910
843-757-0123
http://www.wenigerplasticsurgery.com/