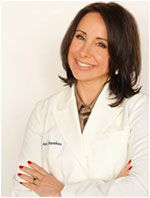 "There have been amazing advancements in cosmetic dermatology that allow us to create beautiful, natural-looking results without having to resort to surgery," said Dr. Ava
Beverly Hills, CA (PRWEB) January 07, 2016
Recently released results from American Society for Dermatologic Surgery (ASDS) surveys have shown that there has been a 53% increase in body contouring procedures since 2012. From dermal fillers to advanced laser technology, cosmetic procedures have not only increased in usage but improved dramatically in the past few years, and 2016 is expected to be no different according to the board-certified and nationally renowned dermatologists at Ava MD in Los Angeles.
"There have been amazing advancements in cosmetic dermatology that allow us to create beautiful, natural-looking results without having to resort to surgery," said Dr. Ava Shamban of Ava MD. "We can really enhance and beautify a client's appearance in the time it takes to go to lunch, which is why cosmetic procedures are becoming more commonplace and more popular than ever."
The following treatments are expected to be in high demand in the upcoming year.
1. Kybella
2. Radiesse for the Hands
3. Body Contouring
4. Male Cosmetic Dermatology
5. Clear & Brilliant
"We've definitely seen a rise in the number of male clients that come to our offices," said Dr. Shamban, founder of Ava MD. "Not only are cosmetic procedures becoming more socially acceptable for men and women, but it is also becoming more accessible to a wider population."
6. Combination Treatments
7. Earlobes Treatment
8. Skin Tightening
9. Stretch Mark Laser Treatment
10.Micro-Needling
"We believe in providing comprehensive services for our clients to ensure that they can achieve the best and longest lasting results possible," said Dr. Ava. "That's why we have also launched our latest product line of skincare called AVAinfuse, which allows clients to preserve the effects of their treatments and protect their skin long-term, not matter what procedures are trending."
About Dr. Ava Shamban
AvaMD, a Medical and Cosmetic Dermatology practice, was founded by Dr. Ava Shamban to provide a spirited, results-driven approach to skin care, supported by advanced technology and a rigorously trained staff committed to extraordinary service. Dr. Ava Shamban - a renowned board-certified dermatologist licensed to practice medicine in California, New York and Hawaii--graduated magna cum laude from Harvard University before receiving her medical degree from Case Western Reserve Medical School. In addition to serving as Assistant Clinical Professor of Dermatology at the UCLA-Geffen School of Medicine, she is recognized as the "Extreme Makeover" dermatologist and the resident expert on the Emmy winning daytime talk show, "The Doctors." Dr. Shamban is also author of the book, Heal Your Skin: The Breakthrough Plan for Renewal (Wiley).
As a key opinion leader in the field, Dr. Shamban has lectured extensively both nationally and internationally on topics ranging from medical and cosmetic to laser dermatology. She is a pioneer in developing the multimodal treatment approach to acne, acne scars, pigmentary problems and rosacea; has served as principal investigator on many clinical trials for both pharmaceuticals and devices that led to FDA approval; and has published extensively in prestigious medical journals. She is frequently featured as a dermatology expert on local, national and international television shows. Dr. Ava is a passionate advocate for natural good looks through scientifically proven treatments and healthy lifestyle changes that restore and heal skin and spirit, at the same time empowering men and women of all ages to live more confident, healthy and happy lives. For more information, please visit: http://www.avamd.com