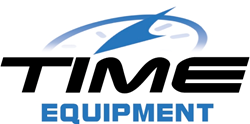 Bellevue, Washington (PRWEB) January 07, 2016
Applicable Large Employers (ALEs) are required to comply with the Affordable Care Act (ACA) requirements and begin reporting coverage data to the IRS in the first half of 2016. While employers now have extra time to file, the IRS is encouraging employers to furnish statements and file the information returns as soon as they are ready. Time Equipment Company and TRUEbenefits are hosting a free webinar Friday, January 15th to help employers prepare.
Beth Baerman, Director of Communications for Attendance on Demand, and Steve Bean, employee benefits consultant and co-owner of TRUEbenefits LLC, will educate HR and financial professionals about their obligations and how to prepare their businesses for ACA:

Know if you qualify as a large employer
Establish employee eligibility
Understand your reporting obligations
Develop a long-term strategy to limit liability and minimize risk
Learn the key performance indicators for your employee benefit plans and the strategies to get you there
Innovation and opportunities stemming from the ACA
Baerman is an expert in time and labor management. As a frequent speaker about labor compliance, she has been advising employers about the Affordable Care Act and its implications for over four years. Baerman was recognized for this work with a 2014 Gold Award for Communications in the prestigious Women in Business World Awards.
Bean is a graduate of Oregon State University with degrees in Finance and Economics. He and his team act as guides and translators to the confusing and often-changing world of employer-sponsored health plans.
Please visit http://www.timeaca.com to learn more and register for this free event.
About Time Equipment Company
Time Equipment Company has been providing time and labor management solutions to the Pacific Northwest since 1928. The first piece of equipment sold in 1928 by the founder of this three-generation company still sits in our front office…a reminder of our principles: To give customers what they need and to provide superb customer service.
800-997-8463
About TRUEbenefits LLC
TRUEbenefits provides practical, forward-looking and cost-effective employee benefit consulting services for leading Northwest employers. We take a custom approach that is fine-tuned to achieving your business goals and giving you the edge in recruiting and retaining the best people in your industry. Our solutions are simple: we help you manage risk, save time, and reduce your spend on employee benefits. We take a complex, high-cost world and make it affordable and understandable. We do this with passion, total transparency, and a singular focus that keeps our clients' wellbeing top of mind.
206-267-4007