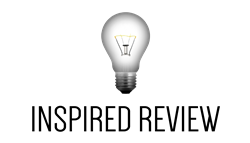 Inspired Review looks forward to continued success now both in the United States and Germany.
New York, NY (PRWEB) January 11, 2016
Inspired Review announces the opening of their new headquarters at 1115 Broadway, across from Madison Square Park in Midtown NYC. This office will be occupied by C-Level executives, sales and recruiting personnel and administrative staff. New York Based Corporations and Law Firms will now have flexible review space options in a Class A Building that can house several simultaneous small, mid-sized and large legal matters in secure case rooms.
Steve Wang, Chief Operating Officer for Inspired Review, had a passionate statement regarding the opening of this office. "Inspired Review is eager to step into New York City and provide more engagements in this large, but under-served market. Many Document Review Projects have been outsourced to other lower cost markets, leaving a plethora of unemployment by talented individuals in this sector and locale. With Inspired Review's innovative models, we will able to provide more jobs to these attorneys, without sacrificing quality and cost to the end client."
In addition to the New York City Headquarters, it is with great excitement that Inspired Review announces its first Global Location in Frankfurt, Germany. The office is located in Centre Frankfurt and will allow Inspired Review to support its very important German Clients and provide additional layers of Data Privacy and Security.
"After looking at the recent changes in the EU Safe Harbor Laws, and the continued importance of protecting data and information, it made perfect sense to open up a home for our German Clients and support their initiatives," said Michael Dalewitz, Founder and CEO of Inspired Review.
Inspired Review looks forward to continued success now both in the United States and Germany.
About Inspired Review:
Inspired Review is the most groundbreaking document review firm in the industry up to date. The firm prides itself on a fixed-price per document model created by highly successful executive and recognized legal expert, CEO, Michael Dalewitz, Esq. Creating aligned incentives with the attorneys performing review, the corporate client, the law firm and the vendor, Inspired Review has created a predictable, low-cost model that can rival all US based cost structures, and even offshore. With statistically validated quality control, developed in-depth validation and targeted search methodologies and integrity, Inspired Review ensures the defensibility of your review and minimizes any risk of error. Inspired Review is also very concerned with igniting change in the world by giving back. A percentage of all the company's profits are donated to a monthly sponsored charity.