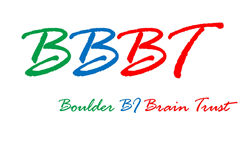 Tamr is one of a handful of new companies embracing the recent and innovative use of machine learning algorithms for data collection, curation, and preparation. -- BBBT Founder Claudia Imhoff
Boulder, Colorado (PRWEB) January 06, 2016
On Friday, January 8, 2016, BBBT members will be briefed by Tamr product manager Shobhit Chugh and product marketer Matt Holzapfel on combining human expertise and machine learning to answer business questions faster, using more data, and with greater repeatability.
Enterprises are continually striving to become data-driven and are now looking to make decisions based on the massive amount of data available within and outside the organization. But with most data locked in disparate silos, many enterprises end up using only the data that's most familiar or convenient, limiting the number and value of the questions they can answer. Others, overwhelmed by Big Data buzzwords and flavor-of-the-month technologies, overspend on the wrong solutions and undercut their ROI.
These problems are particularly acute in areas such as procurement, where large enterprises struggle to answer basic questions such as "How many suppliers do I have?" Companies using Tamr to answer these questions have identified new savings opportunities worth $100M+.
"Data collection and curation are fundamental activities for any analytics environment. Unfortunately, they are also the most difficult and frustrating ones in the creation of such a critical asset," said BBBT Founder Claudia Imhoff. "Tamr is one of a handful of new companies embracing the recent and innovative use of machine learning algorithms for data collection, curation, and preparation. They have greatly removed much of the drudgery and time-consuming nature of these tasks."
"Presenting to the BBBT is a great opportunity, and we're looking forward to members' feedback and questions," said Shobhit Chugh. "Our approach is helping customers such as Toyota Motor Europe, GE, Roche, Novartis and Thomson Reuters to ask and answer big questions of their data, while reducing the amount of time spent preparing their data for analytics by as much as 80%."
A podcast summarizing the presentation will be available at the BBBT podcasts page and a video of the presentation will be available at the BBBT videos page.
About BBBT
The Boulder Business Intelligence Brain Trust has served the BI industry since 2006. It is a consortium of over 190 industry analysts, experts, and practitioners from around the world. BBBT hosts BI industry vendors who provide extended, interactive briefings, streamed live as webinars exclusively to BBBT members. It's a reciprocal arrangement, the members receive the latest information on current and planned BI tools and technologies, and the vendors get valuable feedback on their offerings, marketing, and messaging.
About Tamr
Tamr blends automation and data science expertise to speed and simplify data preparation for sourcing analytics, clinical data integration, customer data integration, and other business problems, so businesses can ask big questions and get to business insights faster.
Tamr was founded in 2013 by big-data serial entrepreneurs Andy Palmer and Michael Stonebraker, who previously co-founded Vertica Systems (acquired by HP); Ihab Ilyas of the University of Waterloo; George Beskales; Daniel Bruckner; and Alex Pagan.