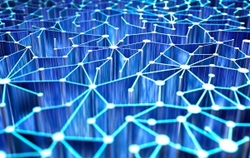 Boulder, Colo. (PRWEB) January 07, 2016
Enterprise Management Associates (EMA), a leading IT and data management research and consulting firm, today announced it will host a research webinar titled "Managing Tomorrow's Networks: The Impacts of SDN and Network Virtualization on Network Management," featuring Shamus McGillicuddy, senior analyst at EMA.
Software-defined networking (SDN) is one of the biggest disruptions the networking industry has ever seen. While SDN and related technologies, such as network virtualization and network functions virtualization (NFV), offer both enterprises and network service providers the opportunity to make their networks more agile, automated, and transformative to the business, there are many unanswered questions. For instance, how will networking organizations engineer and operationalize SDN? Are their existing network management tools and practices ready to support these new architectures?
In its new research study, "Managing Tomorrow's Networks: The Impacts of SDN and Network Virtualization on Network Management," EMA explores these questions and others in-depth, assessing the readiness of enterprises to manage data center SDN underlays and overlays, software-defined WAN, campus SDN, and enterprise NFV. The research also reveals the abilities of network service providers to manage SDN and NFV in their networks.
During this webinar, McGillicuddy will cover research highlights, including:

The overall readiness of existing network engineering, monitoring and troubleshooting tools to support SDN, NFV and network virtualization
The new requirements that SDN adopters have for their network management systems
What use cases early SDN adopters are pursuing and what benefits they are experiencing with the technology
The webinar is Wednesday, January 13 at 12:00 p.m. Eastern. Those who wish to attend can register at: http://research.enterprisemanagement.com/impacts-of-sdn-and-network-virtualization-on-network-management-webinar-pr.html
About Enterprise Management Associates (EMA)
Founded in 1996, EMA is a leading industry analyst firm that specializes in providing deep insight across the full spectrum of IT and data management technologies. EMA analysts leverage a unique combination of practical experience, insight into industry best practices, and in-depth knowledge of current and planned vendor solutions to help clients achieve their goals. Learn more about EMA research, analysis, and consulting services for enterprise line of business users, IT professionals and IT vendors at http://www.enterprisemanagement.com or blogs.enterprisemanagement.com.