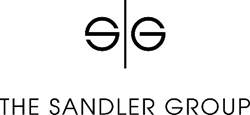 San Diego, CA (PRWEB) January 08, 2016
The firm has stood by the value of creating execution excellence throughout the client's organization by facilitating permanent changes in key leadership approaches. Having recently been awarded the Adventure of Advancement Award from the San Diego Opera, it has been a positive ride lately for Leland Sandler and The Sandler Group.
"I am very ecstatic for this important milestone in the life of The Sandler Group." said Leland Sandler, Managing Partner of The Sandler Group. "Having the opportunity to truly make a substantial impact, and change the way executives think and approach obstacles is exactly what The Sandler Group is all about. We hope to continue this amazing run."
While every client is unique, the Sandler Group uses a structured executive advisory process that is effective for all individuals. Leland Sandler also likes to share his tips on executive advisory and management consulting in addition to his own personal experiences on his personal blog.
"It's extremely important for people to realize the immense benefits of executive advising. If your leadership team is not executing and leading with excellence, your organization ultimately cannot." mentioned Mr.Sandler.
Moving forward, The Sandler Group looks to continue its successful advisory practice and improving the business aspects of the global life sciences and technology communities. By facilitating changes in critical leadership behaviors and practices, clients have reached a greater potential to execute with sustainable and long-term excellence.
Leland Sandler started his career working as an instructor with the University of California and as a curriculum developer for the business programs at the University of Phoenix. He became the Managing Partner and Executive Advisor of The Sandler Group in January 2002. A recent interview with Mr.Sandler about the executive advisory practices can be found at: http://www.superbcrew.com/an-interview-with-leland-sandler-executive-advisor-at-the-sandler-group/ .
About The Sandler Group: The Sandler Group is a management-consulting, organizational effectiveness, and executive advising company that focuses on improving the business aspects of the global life sciences and technology communities. The Sandler Group executes its mission with the clear goal of installing a mindset of permanent excellence that will accelerate the senior team and trigger efficient and effective execution throughout an organization.
Follow Leland on social media:
LinkedIn: https://linkedin.com/in/lelandsandler
YouTube: https://www.youtube.com/channel/UC4pT3Ne6_jxSAKrWC2iQzWQ
Contact for The Sandler Group:
1650 Camino del Mar
Del Mar, CA 92014, USA
858-344-6160