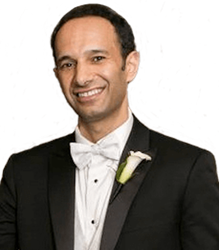 The IDEAL IMPLANT is the only natural feeling saline implant and has become an excellent option to consider in breast augmentation.
Dallas, TX (PRWEB) January 07, 2016
"A new saline breast implant known as The IDEAL IMPLANT provides the soft, natural feel of silicone implants without the risk of silent ruptures or the need for MRI testing every few years," says Dr. Zachary Farris, a board certified plastic surgeon who is among the first to offer breast augmentation using the new implant.
 
"The IDEAL IMPLANT is a "structured" breast implant that feels natural, like a silicone implant but offers the reassurance of being filled with saline," says Dr. Farris. "Silent ruptures are clinically undetectable ruptures that occur in silicone implants. The implants could be ruptured with silicone coming in direct contact with body tissue, but women wouldn't be able to tell by looking in the mirror.  This is why the FDA recommends getting an MRI every few years for women with silicone breast implants, as an MRI is the best way to detect these silent ruptures. The IDEAL IMPLANT eliminates the need for periodic MRI testing while providing a more natural look, feel and fit previously available only with silicone implants. Fuller upper breast contours are an added benefit."
 
"This implant is designed with a series of implant "shells" nested together and two separate chambers, which are filled with saline," says Dr. Farris. "The internal structure controls movement of the saline and is designed to reduce folding and wrinkling, which is thought to be the main cause of implant rupture and deflation. The implants' external edges have been lowered for better contouring to the chest wall."
 
"Based on a clinical trial of about 500 patients with a follow-up of over 5 years, the IDEAL IMPLANT has the lowest deflation (rupture) and capsular contracture rates compared to other implants and has a satisfaction rate of nearly 95% amongst women," says Dr. Farris. "In addition, the internal design of the IDEAL IMPLANT allows it to maintain its contour very well, have less wrinkling, and fit better on the chest wall because of its low edges.  When held upright, the upper portion of the implant does not collapse as most other implants do. It's the only natural feeling saline implant available and is an excellent option to consider in breast augmentation."
 
For more information on breast augmentation and the new IDEAL IMPLANT call the office of Zachary Farris, MD in Dallas, TX at 214-363-1073 and visit http://www.farrismd.com
About Dr. Farris:
Zachary Farris M.D., F.A.C.S. is a NYC trained board-certified plastic surgeon with a practice in cosmetic plastic surgery in Dallas. After completing his plastic surgery training at the prestigious Albert Einstein College of Medicine – Montefiore program, he spent many years there as an educator and researcher, teaching the principles and art of plastic surgery to plastic surgeons / trainees and medical students. He led the development of the Body Contouring Program and contributed to the expansion of plastic surgery services at the institution's newly built Ambulatory Surgery Center. Super Doctors has recognized him as one of the Rising Stars in Plastic Surgery.
After dedicating his early years to academic practice, Dr. Farris decided to relocate to Dallas, TX.