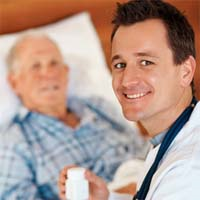 The outlook for people with mesothelioma is better in 2016 than it has ever been.
Raleigh, NC (PRWEB) January 08, 2016
The outlook for patients with malignant pleural mesothelioma is better than ever thanks to research studies released in the past 12 months, according to Surviving Mesothelioma. The site has just posted a wrap up of some of the most hopeful new advances. Click here to read it now.
The FDA approval of the monoclonal antibody Keytruda topped the list of Surviving Mesothelioma's most important mesothelioma news stories posted in 2015.
Also highlighted in the new article is research on another immunotherapy drug called tremelimumab, which was granted orphan drug status for its potential to extend survival in mesothelioma patients who failed to respond to chemotherapy.
On the chemotherapy front, the Surviving Mesothelioma news summary points to what it calls encouraging findings regarding a new way of delivering standard chemotherapy that may minimize side effects.
The article also summarizes the latest findings in the ongoing debate over surgical approaches for mesothelioma and focuses on research to improve mesothelioma diagnosis with biomarkers.
"While mesothelioma remains a devastating cancer, thanks to new research, we believe that the outlook for people with mesothelioma is better in 2016 than it has ever been," says Surviving Mesothelioma's Managing Editor, Alex Strauss.
For more information on the research advances paving the way for improved mesothelioma treatment, see Best New Hope for Mesothelioma Diagnosis and Treatment in 2016, now available on the Surviving Mesothelioma website.
Sources:
Sharkey, AJ, et al "The effects of an intentional transition from extrapleural pneumonectomy to extended pleurectomy/decortication", December 3, 2015, http://www.ncbi.nlm.nih.gov/pubmed/26637211
"FDA approves Keytruda for advanced non-small cell lung cancer", October 2, 2015, http://www.fda.gov/NewsEvents/Newsroom/PressAnnouncements/ucm465444.htm
Sharkey, AJ, et al "The effects of an intentional transition from extrapleural pneumonectomy to extended pleurectomy/decortication", December 3, 2015, http://www.ncbi.nlm.nih.gov/pubmed/26637211