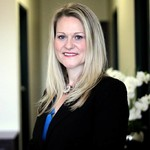 Every parent of a child with a learning disability needs to know their child's rights.
Westport, CT (PRWEB) January 07, 2016
Smart Kids with Learning Disabilities, Hartford Chapter, will present an educational program for parents, featuring Courtney Spencer, Esq., Special Education Attorney. Her talk will focus on "Your LD Child's Rights: What Every Parent Needs to Know." The event will be held at 10:00 am to 12:30 pm, Saturday, January 16, 2016, at the NEAT Center at Oak Hill, 33 Coventry Street, Hartford. Refreshments will be served. There is no charge for attendance.
To help empower parents, Attorney Courtney Spencer will discuss how to assert a child's rights to a free and appropriate public education under the federal law governing Special Education, known as the IDEA, (Individuals with Disabilities Education Act). The law governs how states and public agencies provide special education and related services for children and youth, ages three to 21 years; and early intervention services for infants and toddlers with disabilities, birth to age two.
Attorney Spencer's topics of discussion will include:

Further, she will talk about how to overcome the obstacles often encountered in receiving services for children with learning disabilities (LD), attention deficit disorder (ADHD) and related disorders.
Courtney Spencer, Esq., has represented children with a wide array of disabilities, e.g., to obtain special education eligibility, services and appropriate placement to which a child is entitled by law. She is considered a notable legal resource in her field, a well-researched, detail-oriented attorney and a skilled negotiator.
Her law office of Courtney P. Spencer LLC is located in Middletown, Connecticut. She earned her law degree from the School of Law, University of Connecticut. She interned at the Department of Children and Families; the Connecticut Commission on Children; the State of Connecticut General Assembly, Legislative Internship Program; and Superior Court Juvenile Matters of Hartford.
Her law school program also involved studies at Trinity College in Dublin, Ireland, where she focused on human rights law.
Registration is open to all parents, without charge, at Your-LD-Childs-Rights.eventbrite.com.
Smart Kids with Learning Disabilities, Inc.
Smart Kids with Learning Disabilities, Inc. is a Westport-based nonprofit organization dedicated to empowering the parents of children with learning disabilities (LD) and attention deficit disorders (ADHD) via its educational programs, award-winning website and blog, and free e-newsletter at http://www.SmartKidswithLD.org. The organization also educates the public about these children's gifts and talents. Connecticut Governor Dannel Malloy is an Honorary Board member and Henry Winkler, Golden Globe award-winning actor, director and author, serves as the organization's Honorary Chairman.
For more information, visit http://www.SmartKidswithLD.org.