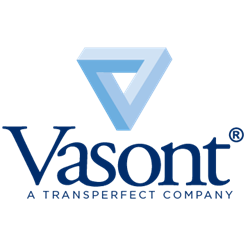 EMIGSVILLE, PA (PRWEB) January 07, 2016
As the new year commences, there are new beginnings at Vasont Systems. Suzanne Mescan has been named to fill the role as President of Vasont Systems and will step forward to lead the company into the future and take on operational responsibilities. Richard Schiding, Vasont Systems' former President of more than two decades, has officially retired as of December 31, 2015.
Suzanne Mescan has been with the company for more than 28 years and brings extensive knowledge to her new position. She has held responsibilities in all aspects of the information management and publishing industry. Before working for Vasont Systems, Suzanne founded another division of the company, Progressive Publishing Alternatives, in which she managed editorial and design work, prepress production, and project management for publishers. Suzanne's most recent position as the Director of Marketing with Vasont Systems allowed her to oversee all marketing, public relations, and sales support efforts. Suzanne will lead the company into future opportunities with her strong background in the industry.
Richard Schiding has led the company he founded for more than two successful decades. In those years he has seen his company grow and flourish with new opportunities and integrations. In 2013, Vasont Systems joined the TransPerfect family of companies and combined sales and development forces. During Richard's leadership, Vasont Systems was named to the "Best Places to Work in PA" list, featured multiple times in "EContent 100" rankings list, and has won EContent's "Trendsetting Products 2014" award.
"Richard's contributions to both Vasont Systems and TransPerfect have been significant and impactful," said Suzanne Mescan. "To fill the shoes of someone who has had such a successful record and longevity will be a great task. I look forward to the challenge and wish Richard the very best in his retirement."
About Vasont Systems
Vasont Systems provides component content management software and XML data services to Fortune 1,000 companies and global organizations from a variety of industries, including manufacturing, technology, publishing, financial, and healthcare. Since 1992, Vasont Systems has helped companies organize their critical business assets, manage productivity, and disseminate information in many languages to multiple media channels while reducing their costs by an average of 63% and shortening overall cycle times by 75% on average. The Company has been named multiple times to the EContent 100 list of "best and brightest digital content companies." Vasont Systems is a member of the TransPerfect family of companies. For more information, visit http://www.vasont.com.