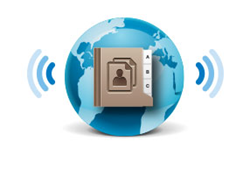 IA's Strategy: Create an easy button for physicians to order exams and to receive reports.
Alpharetta, GA (PRWEB) January 19, 2016
DigitalOne - http://www.digitalonereports.com - and Imaging Associates LLC in Alaska (IA) – http://www.imagingak.com - have partnered together to launch IA's EMR integration initiative.
IA's Strategy: Create an easy button for physicians to order exams and to receive reports.
"DigitalOne was chosen by IA as a partner in an effort to streamline and automate the workflow for referring physicians – creating an easy button for them – and allowing IA to provide sub-specialized reports quickly and dependably back into our referring physician EMRs within hours after the patient is finished with their exam. " indicates Ward Hinger, CEO of IA.
DigitalOne provides a proven platform that is capable of interfacing with referring physician systems using a variety of technologies, from HL7 bi-directional to minimum footprint. IA has started implementing the DigitalOne platform to connect various disparate EMRs with IA's RIS/PACS. The relationships that DigitalOne has already established with EHR vendors have allowed them to facilitate this initiative on behalf of IA and their referring providers. This has helped minimize cost and expedite timelines in the execution of their connectivity strategy.
"DigitalOne is a true partner in this effort. We have had successes in two betas with Greenway and eClinicalWorks as well as some smaller EMR's and the results have been real pleasers for our referring physicians" says Hinger.
Mr. Hinger is very proud of his partnership with Alaska's largest radiology group – Alaska Radiology Associates - the premier multi-specialty radiology group in Alaska. In fact, the only group of Alaskan Radiologists which have all major imaging sub-specialties represented. His radiologists coupled with highly skilled technologists and cutting edge technology offers their provider community with the best diagnostic services available in Alaska making IA the imaging center of choice for both physicians and their patients.
IA's Result: Setting Best Practices for Imaging Centers across the Nation:
Due to their leadership in innovation and technology adoption in pursuit of patient-focused care and provider-focused services, IA has been recognized by their billing company, Integrated Medical Partners – http://www.integratedmp.com - out of Milwaukee, WI as an example of best practice for innovation and connectivity for an imaging center.
By utilizing the DigitalOne platform and connectivity tools, Imaging Associates of Alaska has been able to further their commitments of quality to their physicians and patients.
About Imaging Associates of Alaska
With two convenient locations, IA provides their patients with a variety of services to suit their needs and offers a radiologist in every sub-specialty. They focus on referring physician support through a combination of technology and free consulting. Their goal is to provide physicians the highest quality imaging services in an effortless and seamless manner while providing their patients an exceptional experience.
About DigitalOne
DigitalOne has been committed for over 20 years to working with imaging centers, hospitals and vendors to achieve interoperability. Currently, DigitalOne has connected over 600 facilities and 60,000 providers to date, and supports the exchange of over 1M documents per month using its D1Suite set of products. For more information, call 678-992-0383 or visit http://www.digitalonereports.com/.