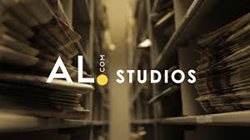 Birmingham, Alabama (PRWEB) January 07, 2016
AL.com Studios, Alabama's home for trending video content, including the popular sports programs SEC Shorts, Film Room, and Head-to-Head, will be providing video coverage of events and interviews surrounding the College Football National Championship in Glendale, Ariz. free of charge for web sites across Alabama and beyond. Videos are intended for web distribution only using the AL.com Studios free embeddable player.
Four video staffers will be on location in Glendale AZ from January 7th to 12th. Videos will be available beginning Thursday, January 7, 2016.
Video coverage will include:

Media Day access
Alabama Arrival video
Predictions
Fan reaction and experience
•Videos for social media that highlight moments surrounding the game and events throughout the week not seen on television

Sketch-comedy style pieces about Alabama fans and the football culture
Post-game coverage
Interested media outlets should email jyurkanin(at)al.com to be added to our distribution list.
Terms of use: Videos are intended for web distribution via our free embeddable player. These videos are not available for broadcast.
Samples:
Hosted interviews: http://www.al.com/sports/index.ssf/2015/12/are_they_ready_for_the_cameras.html
Film Room: http://www.al.com/sports/index.ssf/2015/12/film_room_can_jake_coker_and_a.html
Head to Head: http://www.al.com/sports/index.ssf/2015/12/head_to_head_auburn_vs_memphis.html
SEC Shorts: http://videos.al.com/al/2015/11/sec_shorts_-_an_iron_bowl_bedt.html
ABOUT AL.COM
AL.com is Alabama's number one news and information site and a part of Alabama Media Group. Alabama Media Group is a digitally focused news and information company that combines the quality journalism of The Birmingham News, The Huntsville Times, Mobile's Press Register and The Mississippi Press with up-to-the-minute access of AL.com and gulflive.com.
###