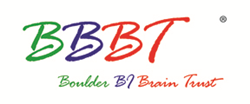 I'm thrilled to have the opportunity to return to BBBT. There is no audience like it in the world. -- Ciaran Dynes, VP of Products, Talend
Boulder, Colorado (PRWEB) January 08, 2016
On Friday, December 11, 2015, BBBT members were briefed by Talend's chief marketing officer, Ashley Stirrup, vice president of products, Ciaran Dynes, and other product experts, on current business intelligence market dynamics, including self-service, Amazon Web Services, and Apache Spark. This live webinar is now available on demand at the BBBT videos page. A podcast summarizing the presentation is also available at the BBBT podcasts page.
Data is the new currency of business. Converting raw data into a strategic asset is no longer optional – it is a necessity for survival. According to IDC, gathering and preparing data for analysis is typically 80 percent of any analytics project. This is where Talend excels.
"The key to any analytics environment is the goodness of the underlying data. Data integration can be a difficult and expensive process," said BBBT Founder, Claudia Imhoff. "Talend's cloud offering is a simple solution to the problems of traditional data integration."
"I'm thrilled to have the opportunity to return to BBBT. There is no audience like it in the world," said Ciaran Dynes. "For companies like Talend, this event is as much about learning from industry thought leaders and influencers, as it is about presenting our market vision and product roadmap."
About BBBT
The Boulder Business Intelligence Brain Trust has served the BI industry since 2006. It is a consortium of over 190 industry analysts, experts, and practitioners from around the world. BBBT hosts BI industry vendors who provide extended, interactive briefings, streamed live as webinars exclusively to BBBT members. It's a reciprocal arrangement, the members receive the latest information on current and planned BI tools and technologies, and the vendors get valuable feedback on their offerings, marketing, and messaging.
About Talend
Talend's integration solutions allow organizations to become data-driven and gain instant value from all their data. Through native support of modern big data platforms, Talend takes the complexity out of integration efforts and equips IT departments to be more responsive to the needs of the business, at a predictable cost. Based on open source technologies, Talend's scalable, future-proof solutions address all existing and emerging integration requirements. Talend is privately-held and headquartered in Redwood City, CA.