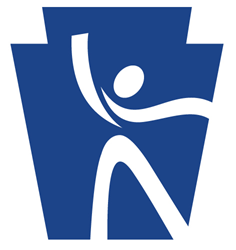 Lancaster, PA (PRWEB) January 07, 2016
The Keystone Alliance for Performance Excellence (KAPE), Pennsylvania's Baldrige-based Awards Program, is seeking Volunteer Examiners for the 2016 awards cycle.
KAPE uses the leading-edge Baldrige Criteria for Performance Excellence as the basis for the process and for providing feedback to applicants. "While KAPE's process is modeled after the prestigious Baldrige Performance Excellence Program, the process is not about 'winning an award,'" said Robert Bitner, executive director, KAPE. "It's about using the criteria to perform low-cost, non-prescriptive assessments that address each applicant's unique challenges."
Serving as a KAPE examiner is an opportunity for personal and professional development and growth. It is an opportunity to work as part of a diverse team of professionals from all sectors of the Pennsylvania economy. Examiners are volunteers who want to make a difference and help drive breakthrough improvement in their own organizations, as well as learn and promote identified role-model practices to improve Pennsylvania organizations.
KAPE examiners have the unique opportunity to explore in-depth examples of best practices, innovation, planning strategies, and ways to engage customers and the workforce, which builds their professional acumen. A KAPE examiner brings back all of that valuable learning to his or her own organization.
Examiners are selected based on knowledge of the Baldrige Criteria for Performance Excellence, industry expertise, good oral communication, good written communication, skills at leading a team and team-participation experience.
As part of the three-day Examiner Training Class, examiners evaluate a case study (a fictitious Baldrige application) and engage in peer learning, in-depth Criteria training, and facilitated team, leadership and technical writing training. KAPE examiners then volunteer 80+ hours in the evaluation of an actual KAPE Award applicant, which includes independent and consensus reviews, and may include a site visit review.
Complete information is available on the Become an Examiner page. Contact Bob Bitner at (717) 737-6470 or bbitner(at)keystonealliance(dot)com for more information.