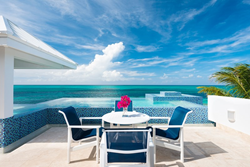 The growth in weeks rented across all price points indicates the increased comfort level vacationers have for a villa rental experience that includes access to villa specialists to insure the right fit, and concierge services during the stay
Newport, RI (PRWEB) January 08, 2016
Leading international vacation rental and concierge travel services company WIMCO Villas revealed the list of their "Top Ten" new vacation rental properties in the Caribbean islands today.
These new private properties (which are available to rent by the week), referred to as villas, set the standard for clean contemporary design and amenities, and are thoughtfully laid out to provide a memorable vacation experience. "Private villa rentals often offer the vacationer more space, privacy and value than a hotel does," says WIMCO President Stiles Bennet. "and the growth in weeks rented across all price points indicates the increased comfort level vacationers have for the villa rental experience, especially when it includes access to villa specialists to insure the right fit and to set up flights and services, and personalized concierge travel services during the vacation".
He adds that one to three bedroom villas are the most sought after, ideal for couples or small groups of friends. "When considering which villas to add to WIMCO's portfolio each year, we keep an eye out for smaller, well-designed villas that are great for romantic retreats, or small group getaways." One of these villas is Villa Wild Plum (TNC PLU) a two bedroom villa directly on Grace Bay beach in the Turks & Caicos islands.
WIMCO's top ten new villa rentals for 2016 span five Caribbean islands: In Turks & Caicos: Villa Wild Plum, Amalfi (TC AMA) and Capri; in Anguilla: Amenos (AXA AME) and Santosha (AXA SAN); in St Martin: Amandara (PIE AMA); in Barbados: Langara (BS LGR), and in St Barths: Sheherazade (WV SHE), Ginger (WV GIN), and Gustavia (WV GIA).
Weekly rental prices include WIMCO's concierge service, and daily maid service, and can be found at Wimco.com. Many villas offer reduced pricing if the party will not need all of the bedrooms, referred to as "breakdown rates". This way a group of four who only need two bedrooms could enjoy the extra space that a 4 bedroom villa offers, pay for only two bedrooms and have the large villa all to themselves. For more information or to make reservations with WIMCO, please call 1-401-849-8012, visit the website, or follow @WimcoVillas.
About WIMCO Villas
Winner of a Magellan Award from Travel Weekly for excellence in villa rentals and concierge service, and recently featured on the Today Show, Forbes Life, Vogue, InStyle and HarpersBazaar.com, WIMCO offers a personally inspected collection of private villas, coupled with a full-range of concierge services. Veteran and well-traveled villa consultants provide planning assistance both before and during a guest's vacation. Their primary job is to match clients with the right villa for their lifestyle and budget, and then arrange every aspect of their trip, from flights to car rentals to grocery deliveries and private chefs to sports and activities to babysitters and more.
WIMCO's collection of Caribbean villas spans eleven islands (including St. Barths, Turks and Caicos, and Anguilla) and distinctive destinations in Europe (including St. Tropez, Tuscany, the Amalfi Coast, Capri, and Mykonos). Start vacation planning at http://www.wimco.com , or speak directly with a villa consultant at +1 (401) 849-8012. The company also has a real estate sales office on St Barths. Inquiries for villa rentals, real estate or media may be sent to info(at)wimco(dot)com