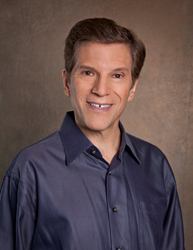 Finance can be deeply private, but it shouldn't be tackled solo.
(PRWEB) January 11, 2016
Irvin Schorsch is the ultimate optimist and the visionary of Pennsylvania Capital Management. He believes that with enough effort, the right level of commitment, and an understanding of what the finish line looks like, people can achieve virtually anything. He is also acutely attuned to identifying changing expectations that require reformulating and establishing new goals. He challenges clients to achieve a richer, fuller life with a greater sense of purpose. And together they develop life planning strategies that will allow them to realize their financial hopes and dreams.
Irvin represents a new breed of wealth advisors who are passionate about providing the highest level of personalized service and attention. He's committed to developing a life-long, multi-generational relationship with his clients. This involves gaining a deeper understanding of family dynamics, their spending habits and the nuances of how individuals, couples and private business owners approach and prepare for major milestones and transitions.
Through his debut novel, 'Reinvent Rich', Schorsch wants to convey to readers that life can be a huge success. Initially, many clients come in and feel hopeless, that they'll never "get there" in terms of really enjoying the best that life has to offer. By applying the concepts in this book, readers will be able to accomplish all they've dreamed of in life and achieve the fulfillment they desire.
About Next Century Publishing (NCP):
NCP is a hybrid publishing company that has carved out a niche by offering a wide variety of publishing services to its clients. At NCP, an author's needs are assessed and the right publishing platform is suggested based on those desires. From simple E-book publishing to traditional trade publishing, NCP does it all. NCP's revenues have grown by over 200% in each of the past 3 years. With offices in Las Vegas, Toronto and Panama, the company is now prepared for another triple digit growth year.
Media inquiries: Shannon Lutz (702)912-2405 Shannon(at)NextCenturyPublishing(dot)com