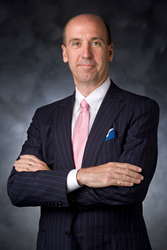 Heraclitus wrote over 2500 years ago that "Change is the Only Constant." From this perspective "2016 is going to more of the same–much, much more."
Minneapolis, MN (PRWEB) January 08, 2016
In 2015, global futurist Jack Uldrich traveled the world delivering hundreds of keynote speeches on future trends for clients such as Banamex, Coulee Bank, Global Atlantic, TD Bank (US and Canada), Invesco, Questar Capital, University of Wisconsin Graduate School of Banking, Thrivent, Signal Hills, and Stockbridge.
Highly acclaimed for his public speaking and writing, Uldrich will begin the new year by delivering five customized keynote presentations in January to the following financial services organizations:
JAN 12, 2016 Private Wealth Management Event • Washington, DC
JAN 14, 2016 Farm Credit Bank of Texas • Forth Worth, TX
JAN 16, 2016 SW Graduate School of Banking Foundation • Big Island, Hawaii
JAN 21, 2016 Private Wealth Management Event • Tampa, FL
JAN 26, 2016 Private Wealth Management Event • Atlanta, GA
Uldrich's engaging, entertaining and educational presentations will cover trends in information and communication technologies, cloud computing, next generation mobile and social technologies, artificial intelligence, Bitcoin, Blockchain wearable technologies, the "Internet of Things" and "Big Data." They are specifically designed to provide attendees in the financial sector with a solid foundation upon which they can take action to create their own successful futures.
His January talks will include topics such as, "How to Future-Proof the Financial Services Industry Against Tomorrow's Transformational Trends, Today," "Embracing Change & Creating the Future," and "Business as Unusual: Preparing for an Uncertain and Unpredictable Future."
Other trends that Uldrich will discuss with some of his clients this month are covered in his latest article, Here Comes the Future: Ten Game Changers that will Transform the World in 2016 In the article Uldrich discusses Blockchain: "Double-entry bookkeeping and limited liability partnerships don't sound like "game-changers" today, but when they were introduced centuries ago they fueled commerce, trade, and global economic growth in tremendous ways. The same will be true of Blockchain—a distributed, digital ledger that is best known as the platform upon which Bitcoin was created. The technology has the ability to do more than just disrupt how money is distributed, it has the potential to decentralize the Internet by making it easier and more affordable to verify products, contracts and even transactions among individuals."
In addition to future trends, Uldrich often harkens back to ancient philosophers like Lao Tzu and Heraclitus, the Greek philosopher in his work. Heraclitus wrote 2500 years ago: "Change is the Only Constant." From this perspective, Uldrich says, "2016 is going to more of the same–much, much more."
More information on Jack Uldrich, his writing, speaking and research can be found here.