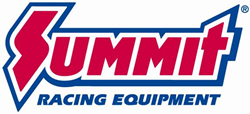 Tallmadge, OH (PRWEB) January 13, 2016
Engine builders can start their 2016 projects the right way with these new parts from BluePrint Engines, Manley, and March Performance.
BluePrint Engines Iron Blocks for Chevy 350/400
For about the same amount of money as redoing an old OEM block, engine builders can get a brand new, ready to go BluePrint Engines block. Cast and machined in the USA, the block is an ideal foundation for a performance small block. Features include:

Choice of 4.000 inch (350) or 4.125 inch (400) bores
Four-bolt main bearing caps
Main priority oiling system
OEM cam location
OEM lifter bores with provisions for roller lifters
Mechanical fuel pump boss
Clutch linkage boss
Manley Rotating Assemblies for Big Block Chevy
Build serious big block Chevy power with a Manley Rotating Assembly. Assemblies are factory-balanced to +/- one percent, and are rated to 900 horsepower (with ARP 8740 connecting rod cap screws) or 1,500 horsepower (with ARP 2000 rod cap screws). Components include: a 4340 forged steel crankshaft, 4340 forged steel H-beam,
forged aluminum pistons, Total Seal piston rings, and Clevite main and rod bearings.
March Performance Pro-Track Serpentine Conversion Kits for AMC V8
AMC fans can replace the old-fashioned V-belt drive with an efficient March Performance Pro-Track Serpentine Conversion Kit. Designed for 304, 360, and 401 cubic inch V8s, the kits feature a three-idler system to provide perfect belt tension for no-slip operation—no more worries about tossing a belt. All brackets and pulleys are made from 6061-T6 billet aluminum with a choice of chrome plating or a clear, black, or black onyx powdercoat finish.
Summit Racing Equipment
http://www.SummitRacing.com
1-800-230-3030