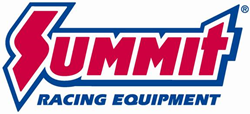 Tallmadge, OH (PRWEB) January 14, 2016
E3 Racing Spark Plugs feature the DiamondFIRE ground electrode. This patented edge-to-edge design is open at the end, so the spark travels directly toward the air-fuel mixture in the combustion chambers, maximizing the burn and improving combustion efficiency.
E3 engineers got the idea after attending races and noticed mechanics were grinding and sharpening the ground electrodes on their spark plugs. This old racer's trick creates more angles on the plug's electrode, improving spark discharge and combustion efficiency that bumped up horsepower.
The result is a faster flame kernel, a more complete combustion, greater power and higher fuel efficiency. The innovative electrode tip also improves the way the flame is pulled into the combustion chamber. This increases the amount of combustion pressure created in the cylinder, which makes the plugs the ideal choice for high performance race applications.
E3 Racing Spark Plugs feature a copper core for maximum spark conductivity and are available in several heat ranges.
Summit Racing Equipment
http://www.SummitRacing.com
1-800-230-3030