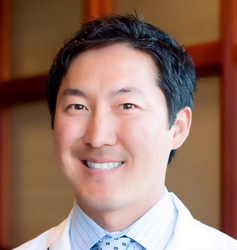 "Crowds need leadership and our growing regional team provides the foundation we need to aggregate the best deal flow, capture market intelligence, provide post investment support and drive investment capital." said Jeffrey S. Roh, MD
Seattle, WA (PRWEB) January 08, 2016
Today angelMD announced the addition of new members to its management team. These additions reflect the growth of the angelMD business as it continues its mission to deliver better outcomes for early stage life science investors.
"We are fortunate to have a growing team of seasoned leaders who deliver a blend of financial and healthcare expertise to an organization working to pull early stage life science investing into the digital age." said Tobin Arthur, angelMD CEO.
Team Additions:
Jeffrey S. Roh, MD – Chief Strategy Officer: Dr. Roh is a board-certified, award-winning specialist in minimally invasive spine surgery. He is a serial entrepreneur, developer of innovative medical technologies, and holds several patents.
Charles Emley, Jr. – Managing Director (Funds): Mr. Emley has more than 30 years of experience leading and building companies in information technology, telecommunications, and management consulting.
Jason Trinchero – VP Business Development: Mr. Trinchero is a 15-year financial technology entrepreneur with an extensive background in retail focused payment platforms.
Ian Bamman – Director of Operations: Mr. Bamman is an expert in operations and leadership developed over 15 years in the United States Army and in corporate consulting.
On top of the day-to-day management additions, angelMD continues to build a team of physician and business leaders strategically positioned in key life science innovation markets who serve as liaisons to the company.
"Crowds need leadership and our growing regional team provides the foundation we need to aggregate the best deal flow, capture market intelligence, provide post investment support and drive investment capital." said Jeffrey S. Roh, MD, angelMD Chief Strategy Officer.
Scott Koss, MD: Dr. Koss is a board certified Interventional Radiologist specializing in cardiac MRI, interventional oncology, and endovascular surgery.
Brian Kwon, MD: Dr. Kwon specializes in the surgical management of adult spine disorders. He is board certified in orthopedic surgery and fellowship-trained in spine surgery.
Emma Patterson, MD: Dr. Patterson was the first surgeon in the Northwest to specialize in laparoscopic bariatric surgery and runs a private practice in Portland, OR.
Christopher A. Yeung, MD: Dr. Yeung is a board certified, fellowship trained orthopedic spine surgeon with extensive experience working with industry.
Doug Won, MD: Dr. Won is the Founder and CEO of Lumin Health and is a fellowship-trained spine surgeon.
Mark Mescher: Mr. Mescher has worked in sales and management positions in the medical industry for the past 20 years.
About angelMD
angelMD is an investment platform and marketplace connecting innovative medical startups physicians, investors and industry partners. Leading physicians from all over the US have joined the angelMD Clinical Advisory Board and Leaders Club to help source and evaluate opportunities in biotechnology, medical device and healthcare technology. For more information, visit http://www.angelmd.co.